Page Menu
Research Study for Children and Adolescents with an Autism Spectrum Disorder or who are Typically Developing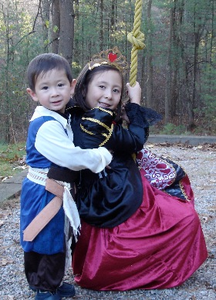 What are we studying?
To learn how social synchrony (the way we move our bodies unconsciously when interacting with people) differs in adolescents with ASD than those who are typically developing.
Who can participate?
Males and females between the ages of 12 and 17 who have an IQ over 80 and are generally healthy, and children and adolescents with autism, Asperger's Disorder, or Pervasive Developmental Disorder NOS.
How will participants be compensated?
Compensation will be provided for time and travel.
For more information, contact CANDI at 774-455-4100 or ChildResearch@umassmed.edu.
Docket #H00001602

Investing in the future...helping kids and families.