Page Menu
Rest Stop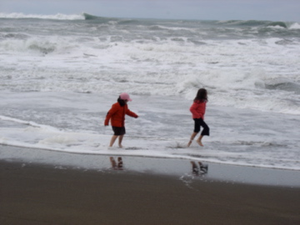 Stop for a minute. Take a breath. We created this page because we've been exactly where you are now.
Stretch. Fix yourself a cup of tea. Stop squinting at the screen for a minute or two. And then we'll tackle this together.
All set?
In a minute we'll send you back to the family resources page. And then we'll ask you a couple of questions:
Who needs help? You're probably worried about your child, but don't forget about yourself. You'll be better able to help if you're healthy and doing well.
What's the issue at hand? Whether there's a diagnosis you're trying to handle, an overwhelming situation you're trying to manage, or if there's something that's not right and you're trying to put your finger on it, we'll point you in the right direction.
Easy enough. And if you get stuck, we'll give you a number you can call so you can talk to a real person who will help you out.
Ready? It's going to get better. Let's go.

Investing in the future...helping kids and families.