Page Menu
Central Massachusetts Community Clinics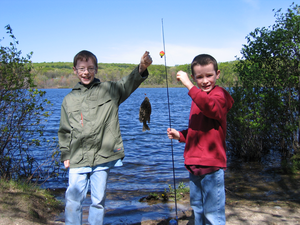 For more information, please contact CANDI at 774-455-4100 or ChildResearch@umassmed.edu.
Child Behavior Clinic

W. Peter Metz, MD & Teresa Kohlenberg, MD
508-334-0532
Provides diagnostic assessment for children ages birth through five years of age, usually in four weekly sessions on Thursday afternoons.

Child Diagnostic Clinic

Frank Gatti, MD & Mary Jeffers-Terry APRN
508-334-0532
Provides comprehensive diagnostic evaluation for school aged child and adolescents.

Early Childhood Clinic

Robin Adair, MD, Maureen Kruskal, MD, & Richard Bream, MD
Offers diagnostic evaluations and referral assistance of developmentally delayed children. Areas of expertise include NICU follow-up and autism spectrum disorders.

School Age Child Clinic

JoAnn Carson, MD

ADHD Clinic

JoAnn Carson, MD
Offers comprehensive diagnostic evaluation and brief psychopharmacological stabilization for children ages 5 to 12 years of age with concerns related to attention span difficulties.

Developmental/Behavioral Pediatrics

William Garrison, PhD
856-3028
Offers evaluation, diagnosis and treatment for anxiety and behavioral disturbances. Dr. Garrison specializes in pre-school and school age disruptive behaviors, soiling issues, anxiety, and bullying.

Neuro-Psychiatry Clinic

Paul Marshall, MD & Christy Stein, MD
508-856-5695
Offers diagnostic evaluation for patients to help discern the underlying contributions of neurological and psychiatric illness.

Neuro-Psychological Assessment

Brian Dessureau, PhD
508-856-2527
Offers comprehensive evaluation for patients ages six years and older in need of further testing to get a better idea of how the whole brain is functioning. This helps to clarify diagnosis, (often between behavioral, psychiatric, and neurological conditions), helps to plan or modify therapies, helps with treatment planning for school interventions, and helps to get a better sense of the child's functioning in light of existing acute or chronic neurological disorders.

Child Protection Program

Peg O'Toole, APRN & Rebecca Moles, MD
508-856-6629
Provides forensic medical evaluations for suspected physical abuse, sexual abuse, and neglect of children who require hospitalization, and/or children in the community who are suspected victims of child maltreatment. Also offers telephone consultation service.

Child and Family Forensic Center

Geri Fuhrmann, PsyD
508-856-3110
Provides evaluation and consultation to courts when legal decisions affect the lives of children. Areas of expertise include: divorce custody and visitation, exposure to violence or concerns around maltreatment, adoption readiness, parental capacity, adolescent comprehension of Miranda rights, competence to stand trial, youth offending and DYS commitment. Also offers "Parents Apart" education program for parents in the midst of divorce.

Massachusetts Child Psychiatry Access Project

Jean Frazier, MD & Mary Jeffers-Terry APRN
508-334-3240
Grant funded project that offers timely consultation to pediatric primary care providers caring for children in Central MA. Diagnostic evaluations and help accessing care in community along with ongoing education regarding behavioral health needs provided. Requests for consultation must come from primary care providers who have agreed to participate in this project, which is administered through a contract with MBHP.

Investing in the future...helping kids and families.