Page Menu
Brain Imaging Study for Bipolar, Manic, and Typically Developing Children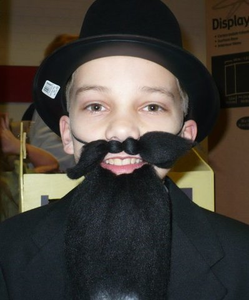 What are we studying?
This research has two purposes: The first purpose is to establish an anterior cingulate cortex (ACC) glutamine and glutamate profile of pediatric mania.
The second purpose is to investigate how Vitamin D interacts with ACC glutamine and glutamate.
Who can participate?
Participants must be between 8 and 17 years of age with an IQ above 70. Participants must have bipolar disorder and mania, be moody and have a parent with a mood or anxiety disorder or sibling with bipolar disorder, or be typically developing.
How will participants be compensated?
Participants will be compensated for time and travel.
For more information, contact CANDI at 774-455-4100 or ChildResearch@umassmed.edu.
Docket #13821

Investing in the future...helping kids and families.