Page Menu
Investigational Drug Study for Children and Adults with Autism Spectrum Disorders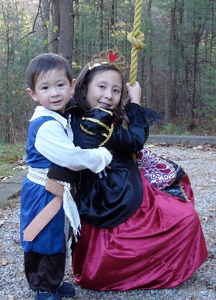 What are we studying?
The purpose of this study is to evaluate whether an investigational drug is safe and effective for the treatment of the symptoms of Autism Spectrum Disorders.
Who can participate?
Participants in this questionnaire based study must meet specific eligibility criteria including:
Males and females between 5 and 21 years of age
Who have a diagnosis of Autism Spectrum Disorder
Who exhibit behaviors such as being listless, sluggish, or inactive, isolates themselves from others, has fixed expressions or lack of emotions
How will participants be compensated?
Participants will be compensated for travel
The investigation drug is free of charge and all study-related evaluations are free of charge
Docket # 14230; 209AS208
A PDF brochure is available for this study.

Investing in the future...helping kids and families.