Page Menu
Psychiatric Treatment and Recovery Center Open House
February 11, 2013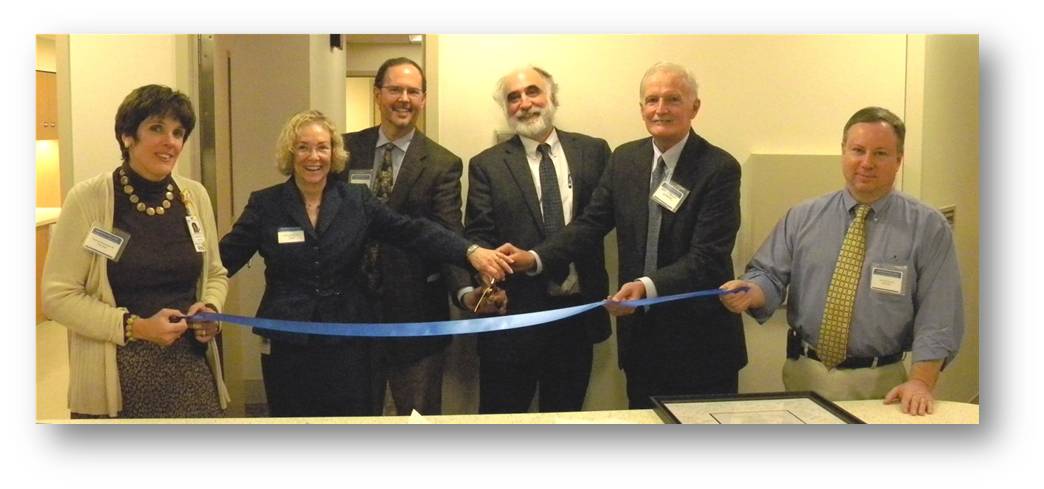 A ribbon cutting marks the completion of the PTRC. Left to right: Theresa Beauregard, PTRC nurse manager; Jennifer Daley, EVP and COO of UMass Memorial Medical Center; Psychiatry Department Chairman Douglas Ziedonis; Alan Brown, vice chairman, Adult Clinical Services; John O'Brien, outgoing president and CEO of UMass Memorial Health Care; and Ronald Greene, the PTRC's medical director.
John O'Brien was cited for his dedication
to the University and Psychiatry
Department overall.

Dr. Ziedonis presents Mr. O'Brien with a letter of appreciation signed by Psychiatry Department staff and faculty members.

William O'Brien, left, executive director of UMass Memorial Behavioral Health System, leads a tour of the PTRC.

Mary Ritter, left, president and CEO of Fallon Total Care, and Lori Dakin, PTRC nurse director.