Page Menu
Area residents pack event for look at bipolar disorder
By Dennis Nealon
A Massachusetts-exclusive showing of the documentary film Of Two Minds drew laughter and feelings of sadness from more than 200 residents at a March 13 UMass Department of Psychiatry event on living with bipolar disorder.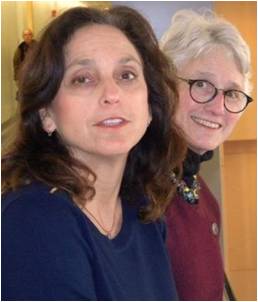 Filmmaker Lisa Klein and program coordinator Laura Myers
Co-produced and directed by Los Angeles-based filmmaker Lisa Klein, the film was screened as part of the Be Mentally Well program, launched by the department in 2010 to provide community education forums on mental health issues. Events in the series are held twice annually, in October and March.
"We chose this subject because bipolar disorder affects so many people and yet is so often misunderstood," said program coordinator Laura Myers, MSW, EdD, director of the Department of Psychiatry's Parent and Community Engagement initiative.
Klein attended the screening in a Medical School auditorium then joined a panel discussion with individuals living with bipolar disorder; a parent; and Alan Brown, MD, vice chair of Adult Clinical Services.
"Lisa's film – following the lives of several individuals living with bipolar disorder – is powerful; filled with hope," said Myers. "There is this sense of humor and of openness and humanity that comes through as these people talk about their lives."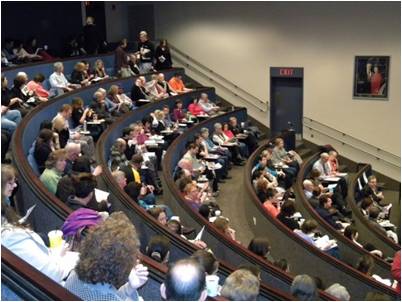 Area residents attending the March 13 Be Mentally Well event