Page Menu
RESEARCH, ADVOCACY AND OUTREACH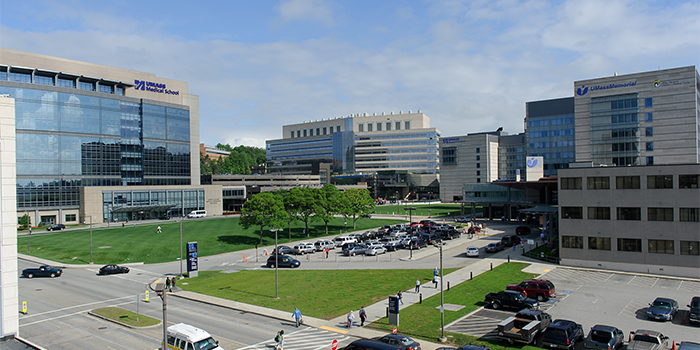 The UMass Pediatric Residency program builds on our department's expertise in pediatric research, child advocacy and community involvement to allow active resident participation in these non-clinical activities through a variety of possible venues. PL-1 residents learn about opportunities for advocacy through the "Our Town" exercise built into their primary care block month.
Research
UMass faculty members are engaged in research in areas ranging from Pediatric HIV/AIDS, cystic fibrosis, diabetes, to children's mental health services and health care for children with special health care needs. In the past, residents have initiated studies based on their clinical work and interests or joined ongoing teams involved in bench and clinical research. Residents also create or participate in quality improvement projects in all clinical and educational areas. Each resident is responsible for a "scholarly project" for which there is a poster presentation the spring of their PL-3 year.
Advocacy
Advocacy for individual patients and children in the community is an integral part of the UMass Medical School mission. Our residents participate in monthly advocacy conferences through which they meet with community agency representatives and consumers to develop skills in patient and community advocacy. Recent topics have included mental health reform, SCHIP, working with the school system, collaboration with Legal Aid, as well as how to effectively draft written correspondence to community agencies. We also participate in Day at the State House where residents learn how to advocate on a legislative level.
Outreach
Many residents, staff and faculty actively participate in outreach projects in both the greater Worcester community and the state as a whole. Some of the projects we are actively involved with are:
Obtaining funding for community projects through the CATCH (Community Access to Child Health) program of the AAP.
The annual Teddy Bear Clinic is staffed by residents, faculty and volunteers. The clinic provides children with an opportunity to have a stuffed animal examined and awarded a certificate of "Beary Good Health" while also exploring kiosks with interactive health information from all pediatric subspeciality departments.
UMass co-sponsors and staffs the Goods For Guns gun buy-back program which seeks to get unwanted and unsafe firearms off the street by providing people who surrender them with gift certificates to local establishments
Worcester Public Schools regularly invite residents to speak with students on a variety of health maintenance and prevention topics, as well as run medicine exploration programs.
In conjunction with the Departments of Surgery and Emergency Medicine, pediatric residents and faculty participate in the Injury Prevention Project, Bike Helmet Safety Clinics and Mobile Safety Street.
Residents lobby at both local and state levels for legislation that protects children and adolescents and fosters healthy development.