Page Menu
Sinus/Rhinology

If you experience problems with your nose or sinuses, UMass Memorial's Otolaryngology Department staffs a board-certified otolaryngologist who specializes in Rhinology, disorders of the nose and sinuses. We are dedicated to providing the highest level of comprehensive care in treating complex sinonasal disorders and diseases by offering the latest diagnostic and treatment options. We care for the full range of sinus and nasal diseases including:
Nasal allergies
Deviated septum
Acquired nasal deformity
Nasal fractures
Nasal obstruction
Nose bleeds
Nasal polyps
Mucoceles
Chronic rhinosinusitis
Allergic fungal rhinosinusitis
Fungal ball (previously called "mycetoma")
Invasive fungal rhinosinusitis
Excessive tearing
Orbital and optic nerve compression
Sinonasal tumors
Skull base tumors
Congenital nasal disorders
Cystic fibrosis
Sarcoidosis
Smell and taste disorders
Cerebrospinal fluid leak
To schedule a convenient appointment, call (508) 856-4161.
Chronic Rhinosinusitis
Chronic rhinosinusitis afflicts over 30 million patients in the USA annually, or roughly 12.5% of the population. It has tremendous impacts on the economy and on a patient's quality of life. It is defined as symptoms of sinonasal inflammation lasting at least twelve consecutive weeks with corresponding objective physical findings. Symptoms may include nasal obstruction, congestion, nasal drainage, post-nasal drip, facial pressure, loss of smell and/or taste, fever, fatigue, and dental pain. To examine for sinonasal inflammation your physician will use a nasal endoscope to evaluate your nasal cavities and paranasal sinuses. You may also undergo computed tomography (CT) or another form of imaging.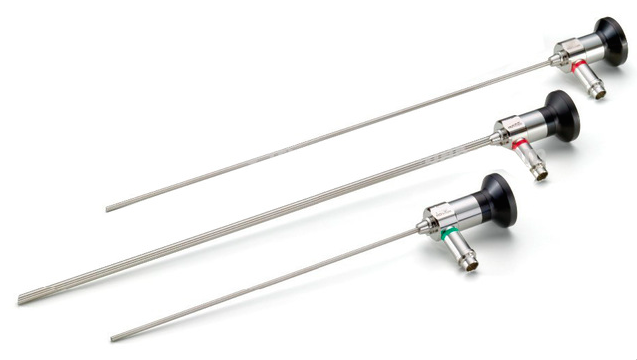 There are many causes of chronic rhinosinusitis and the specific cause in any one patient is likely multifactorial. Contributors to the disease process may be environmental, anatomic, congenital, immune, or infectious in nature.
Medical management is typically the primary treatment approach for chronic rhinosinusitis and may include saline nasal irrigations, intranasal corticosteroid sprays, antibiotics, systemic corticosteroids, and allergy pills. If medical treatment fails, endoscopic sinus surgery is the next step in management. The goals of surgery are to reestablish drainage pathways for the paranasal sinuses with large openings that allow the delivery of irrigations and topical medications. The routine postoperative course consists of regular nasal endoscopies to debride the postsurgical sinus cavities and to ensure proper healing.