Page Menu
Hand Fellowship
---
Letter from the Program Director
Thank you for your interest in the University of Massachusetts Hand Fellowship program. We offer an ACGME accredited one-year program with 2 fellows per year.
The goal of the University of Massachusetts Hand Fellowship program is to provide a comprehensive learning experience in the field of hand surgery. We aim to achieve this through the management of complex traumatic upper extremity injuries, reconstructive upper extremity surgery, including congenital and rheumatologic conditions, and surgical and non-surgical management of upper extremity dysfunction. Our fellows participate in a wide range of clinical experiences in surgical and office-based settings. The University of Massachusetts is a Level I Trauma Center, with an active orthopedic residency.
Our faculty includes hand fellowship-trained surgeons with backgrounds in both orthopedic and plastic surgery. This combined orthopedics/plastics approach affords our fellows a diversity of hand surgery experience and broadens the scope of education.
We have an active Hand Research Group including faculty, fellows, residents, medical students and staff. We offer experiences in outcomes research, clinical trials and basic science. The UMass orthopedic department has a well-developed research program with expert faculty in clinical and basic science research. Our experienced faculty and staff offer support to our Hand Fellows in methodology, research design, and data analysis. This helps to ensure that you will have a meaningful and productive research experience during your fellowship year.
I am very excited to have established a "Preparation for Practice" curriculum. This innovative program capitalizes on the wealth of expertise both within the University of Massachusetts and the Worcester area to educate our fellows in topics beyond hand surgery. We have identified experts to give seminars in topics pertinent to medical practice such as contract negotiation, malpractice, disability insurance, coding and billing, changes in health care (e.g. ACA, Sunshine Act, PQRI) and personal finance/debt.
We are proud to offer a dynamic clinical and academic program in Hand Surgery at the University of Massachusetts. I am happy to answer any of your questions and look forward to hearing from you.
Marci Jones, MD
Director, Hand Surgery Fellowship
Marci.Jones@umassmemorial.org
508-334-5183
---
Curriculum
We have weekly hand service conferences that incorporate didactic, journal club and case presentation/discussion style meetings. These strive to teach concepts of basic and advanced hand surgery and encourage critical evaluation of hand surgery literature. Faculty, fellows and residents are present at all conferences. We have a repeating monthly schedule including:
Topic Focused Journal Club
Current Literature Journal Club
Topic Specific Case Presentations
Hand Research Group Meeting
Our fellows also participate in hand section and departmental Mortality and Morbidity Conferences, relevant Grand Rounds and resident CORE curriculum lectures.
We provide state of the art microsurgical training through a joint Microsurgery course with the Section of Plastic Surgery, and additional flap training at the ASSH course "The Complete Hand Surgeon: Flaps You Should Know After Fellowship"
---
Faculty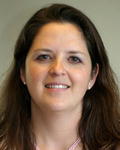 Marci Jones, Program Director
Specialty: hand and upper extremity, orthopedics


Thomas Breen
Specialty: hand and upper extremity, orthopedics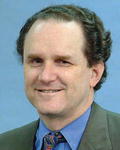 Edward Calkins
Specialty: hand and upper extremity, orthopedics


---
Prerequisites
Prerequisite education must be completed in a general surgery, orthopaedic surgery, or plastic surgery program accredited by the Accreditation Council for Graduate Medical Education (ACGME) or the Royal College or Physicians and Surgeons of Canada.
---
Application Process
Application to the Hand Surgery Fellowship requires electronic submission of the following via the ASSH website. https://www.assh.org/applications/s/fellowshiphome
Universal Hand Surgery Fellowship Application
Three Letters of Recommendation
Copy of Medical School Transcripts
CV
Personal Statement
Current photograph
Application deadline is December 15, 2021.