UMass Chan Medical School researchers are collaborating with investigators from Yale University and University at Buffalo to study increasing levels of outreach and at-home support to improve maternal health in the postpartum period among historically underserved and at-risk populations.
The almost $20 million, five-year funding period supported by the Patient-Centered Outcomes Research Institute begins in early November at UMass Chan.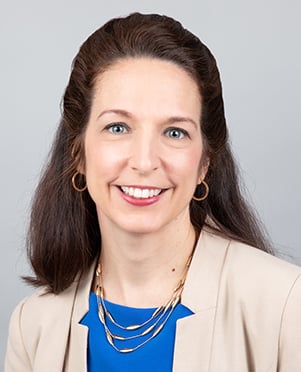 "The study is intended to address the public health crisis of rising maternal mortality in the U.S., especially given that it disproportionately affects populations marginalized by racism and socioeconomic disadvantage," said site principal investigator Tiffany Moore Simas, MD, MPH, MEd, the Donna M. and Robert J. Manning Chair in Obstetrics and Gynecology and chair and professor of obstetrics & gynecology. "It's doing that by targeting the most common causes of preventable maternal mortality and morbidity—cardiovascular conditions including hypertension and mental health conditions—and we're trying to do it in a way that will be sustainable and can continue beyond the study."
The study involves a "stepped wedge design," in which each of the three sites will layer on sequentially two interventions beyond the routine standard of care, Dr. Moore Simas explained. Sites will add those interventions at staggered times.
Beginning around May 2024, eligible postpartum patients seen by UMass Memorial Health physicians will be contacted by obstetric (OB) extenders, which at UMass Chan will be nurse practitioners who telephone patients at home. Patients will remotely monitor their blood pressure, which the nurse practitioner reviews. The OB extenders will also screen for and address depression and anxiety.
The second stepped-up intervention, called the community health model, will begin locally around February 2026. In addition to the remote medical care from OB extenders, patients will be paired with community health workers such as postpartum doulas who will visit patients; screen them for social determinants of health such as housing, employment and food security; and connect them with resources.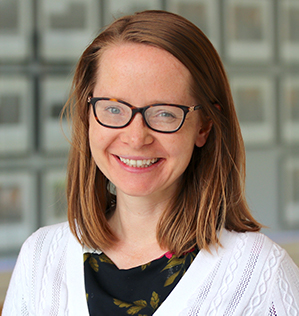 "Over the course of the entire study, all caregivers who interact with perinatal individuals will receive training on anti-racism and trauma-informed care. A subset of caregivers will receive additional training on how to deal with mental health and blood pressure control issues, along with a parenting intervention to help with parent-child attachment, and how to evaluate for social determinants of health and link with needed resources," Moore Simas said.
The project primarily aims to improve mean postpartum systolic blood pressure at six weeks and reduce depression severity at three months postpartum.
"About 10 percent to 15 percent of all pregnancies are impacted by hypertensive disorders, which includes gestational hypertension, chronic hypertension or preeclampsia," said Lara Kovell, MD, assistant professor of medicine and a co-investigator. "A good portion, about 50 percent, remain hypertensive after delivery and another 10 percent of those with normal blood pressure in pregnancy develop hypertension in the postpartum period. Hypertension is one of the main reasons why our patients are admitted to the hospital in the postpartum period."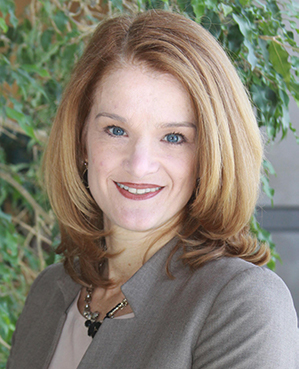 Nancy Byatt, DO, professor of psychiatry, obstetrics & gynecology, and population & quantitative health sciences, who is the site lead on mental health aspects of the study, said this research builds on what UMass Chan has developed in partnership with professional organizations to integrate anxiety and depression screening, assessment, and treatment into the obstetric workflow.
"We are focusing on mental health in addition to hypertension because medical conditions don't occur in a box. They occur in the context of mental health and overall family health, both of which are often affected by trauma or adverse experiences," Dr. Byatt said. "We will be training caregivers to provide mental health care using a trauma-informed and relational health approach. We are also adding testing approaches that take place adjacent to the medical setting, rather than in medical settings."
Related UMass Chan news stories:
Next generation of VA researchers to explore maternal health during new summer research training program
Why pregnant people should get vaccinated for COVID-19 – a maternal care expert explains