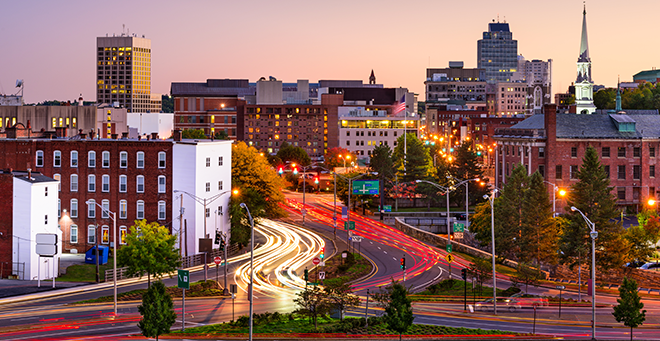 The Worcester Task Force on Food Security, in partnership with the Prevention Research Center at UMass Chan Medical School and the Coalition for a Healthy Greater Worcester, is releasing its findings from listening sessions held in preparation for the White House Conference on Hunger, Nutrition and Health.
The White House is sponsoring the conference on Sept. 28 to update federal policy related to food security, nutrition and health. The listening sessions gave Massachusetts residents the opportunity to share their experiences and recommendations.
"It is crucial that voices of people with lived expertise with food insecurity are heard at the White House conference, where important decisions will be made that will affect the health of millions of people throughout our country," said Amy Borg, deputy director of the Prevention Research Center.
Many solutions were proposed by participants and are put forth in the findings, with a clear take-home message: Families and individuals in Central Massachusetts are struggling, and their situation has worsened since the loss of COVID-19-era benefits. Worcester-area residents and advocates describe losing jobs, relying on a loose patchwork of programs and benefits, and the effect of losing important safety nets. They are not identified by name in the report.
"The same year that my boss of 18 years retired, I also lost my husband. So, up until that point, I had a great job, was never food insecure, didn't even really know what food insecurity was. Then for the very first time in my life, I was a single mom of three kids on unemployment . . . when you struggle like that you never forget," said one participant.
"We have to come up with some kind of policy that will support people for a longer amount of time, you know, maybe their benefits are gradually reduced, but they shouldn't have them one day, and then the next day they're gone," said another.
Gina Plata-Nino, Esq, of the Massachusetts Law Reform Institute and Casey Burns, director of the Coalition for a Healthy Greater Worcester, serve as co-chairs of the City of Worcester Task Force on Food Security. They said federal SNAP (Supplemental Nutrition Assistance Program) benefits are not enough to fulfill nutritional needs.
"We hear stories and testimonies every week about the complexities of barriers that community members face. They are often forced to make choices between paying for basic household necessities or food," said Burns. "We need holistic and community-led strategies to address these challenges."
Borg said the findings are an important step in uplifting the voices of Central Massachusetts residents and she hopes their words will inspire the federal and state policy makers to make necessary improvements to food assistance programs.