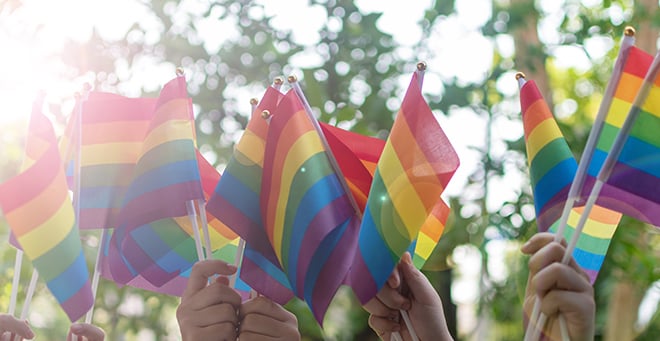 UMass Chan Medical School will recognize Pride Month with events on June 28 and 29 that focus on the experiences of LGBTQ families as they navigate the health care system and work as members of it.
Fighting for our families: A community-placed study of LGBTQ+ childbearing hardships, harms and hope for a brighter future will be presented on Tuesday, June 28, at noon by Kodiak Soled, PhD, vice president of the Lesbian Health Fund at GLMA: Health Professionals Advancing LGBTQ+ Equality and a postdoctoral research fellow in the Department of Population Medicine at Harvard Medical School and Harvard Pilgrim Health Care Institute. She will share stories of LGBTQ+ family-building experiences and cover the importance of conducting research in partnership with communities.
Centering the Margins: Building and supporting LGBTQ families will be held on Wednesday, June 29, at noon, and will feature a panel of UMass Chan colleagues who will talk about their experiences as parents and children of LGBTQ families.
The Diversity and Inclusion Office chose to focus on families for Pride Month to help the UMass Chan community broaden and normalize its understanding of families and to support them in the workplace.
Attendees will learn about institutional resources to support LGBTQ students, staff and faculty.