The annual Educational Recognition Awards ceremony and Last Lecture will be held on Tuesday, April 26, from 4 to 6 p.m. in the Albert Sherman Center Auditorium. Recipient of the 2021 Chancellor's Medal for Distinguished Teaching Pang-Yen Fan, MD, professor of medicine, will deliver the Last Lecture, "You'll Always Have A Job . . . "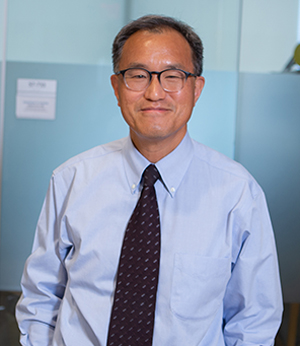 The event features recognition of community members who excel as mentors, teachers and advisors fulfilling the educational mission of UMass Chan Medical School, and words of wisdom from an esteemed teacher.
Since 1999, the annual Educational Recognition Awards ceremony has been held as a means of reaffirming education as the founding and primary mission of UMass Chan Medical School. The event recognizes educational excellence in and celebrates collaboration among the three schools, as well as pride in the dedication, passion and creativity of faculty. Faculty colleagues nominate and subsequently choose the recipients. Morningside Graduate School of Biomedical Sciences and Tan Chingfen Graduate School of Nursing students also participate in the nominating process. Awards are presented by the deans of each school.
The honor of presenting the Last Lecture goes to the recipient of the annual Chancellor's Medal for Distinguished Teaching, which is presented to a faculty member who has fostered students' personal, intellectual and professional development. Nominated by the faculty and selected by the chancellor, recipients are outstanding course instructors and have demonstrated excellence in advising and mentoring students, developing and assessing curricula, assessing student learning outcomes, and guiding junior faculty in developing their teaching skills.
All are invited to join in congratulating the award recipients in person or watch the ceremony live on the UMass Chan YouTube channel at https://www.youtube.com/c/UMassChanMedicalSchool.
Related UMass Chan news story:
Convocation 2021: Chancellor Collins outlines vision for new era at UMass Chan