UMass Chan community invited to celebration of service in honor of Martin Luther King Jr. on Jan. 24
The 34th annual UMass Chan Medical School tribute to Martin Luther King Jr. will take place online on Zoom, on Monday, Jan. 24, from noon to 1 p.m.
Keynote Speaker Noel Manyindo, MD, chair of community health and social medicine at CUNY School of Medicine and former assistant commissioner of the New York City Department of Health and Mental Hygiene, will speak on the theme of the event: advancing health equity and social justice through community health. The presentation will recognize the work of thought leaders who provide insight and advocacy to the current civil rights issues of education and health inequities. Through the presentation, the UMass Chan community is encouraged to build upon the courageous activism of Dr. King and to increase awareness of present-day avenues to advocate for civil rights through community action and scholarship.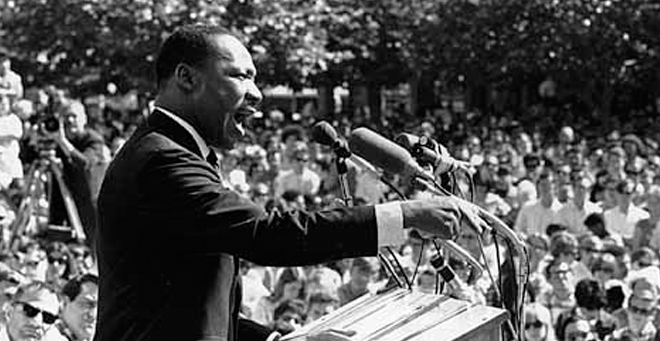 The Martin Luther King Jr. Day gathering brings the community together to share the legacy of Dr. King by highlighting the importance of service. Incorporating Dr. King's message that, "everyone can be great because anyone can serve," it is a time to recognize the many hours of community and global health services that are provided annually by members of the academic medical community to the Worcester community and around the world.
The Chancellor's Award for Advancing Institutional Excellence in Diversity and Inclusion along with the MLK Semester of Service Student Awards will be presented at the event. All members of the UMass Chan community are encouraged to register and attend the celebration.
Related stories on UMassMed News:
Jennifer Bradford and Heather-Lyn Haley receive Katharine F. Erskine Awards
With a focus on human rights, medical student aims to give voice to unseen, unheard
UMass Medical School community pays tribute to Martin Luther King Jr. with celebration of service