A pilot program developed by UMass Medical School has had success in bringing training and resources to local childcare workers dealing with children's behavioral reactions to stress and trauma, according to the Worcester Telegram & Gazette and MassLive. The Building Resilient Children pilot conducted at seven Worcester early childhood education centers during the 2019-20 school year resulted in participating children experiencing fewer expulsions, classroom behavioral incidents and other negative outcomes.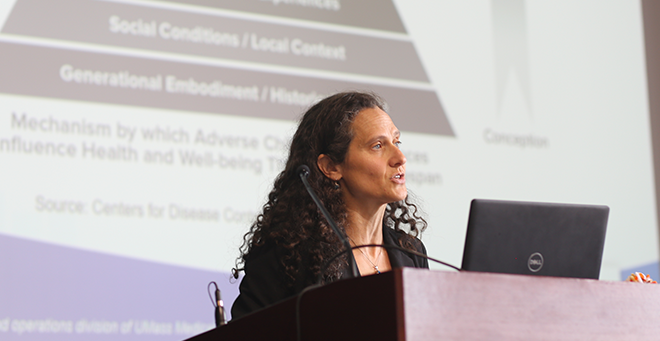 "This pilot shows that investing in trauma and racial equity trainings can reduce negative outcomes in the classroom and promote resilience for vulnerable children," project lead Audrey Smolkin, MPP, instructor in pediatrics, told MassLive. She is director of child and family policy for Commonwealth Medicine, the Medical School's public service consulting and operations division. "It is a model that can be spread throughout Massachusetts as we move toward becoming a trauma informed and responsive state."
Early childhood educators in lower-income communities have a unique opportunity to provide children who have experienced trauma, including racial inequity, with tools to strengthen their resilience. The pilot concentrated on building and sustaining early childhood educators' competencies. In the classroom, educators focused in developing trusting relationships with the children and their families, creating a safe and nurturing environment, and practicing appropriate routines and learning activities.
On Dec. 1, the Worcester Telegram & Gazette and MassLive reported on the results.
Related stories on UMassMed News:
Remillard Family Community Service Fund awards grants to improve local health
UMMS launching Resilience Through Relationships Center to improve child trauma treatment