Klempner explains Lyme disease risk in Boston Magazine
Urges year-round vigilance against infected ticks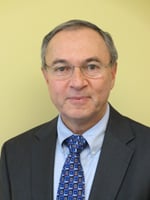 On the heels of a report from the Centers for Disease Control that Lyme disease is far more prevalent than previously known, especially in Massachusetts, Mark Klempner, MD, a specialist in infectious diseases, talked to Boston Magazineabout how Lyme is contracted and when to be on the lookout for infected ticks. Surprisingly, it's not just in summer.
"Lyme disease is contracted from the bite of an infected tick," said Dr. Klempner, who is executive vice chancellor for MassBiologics and professor of medicine. "Ticks are most active during the months between May and September, and areas like New England are often heavily infected. However, Lyme disease can also be acquired during other months of the year, too, depending on the activity of infected ticks."
Read the full story: 'The Dangers of Lyme Disease in New England' in Boston Magazine.