UMMS researcher receives $1 million award for lupus work
Lupus Research Institute gives Marshak-Rothstein a Distinguished Innovator Award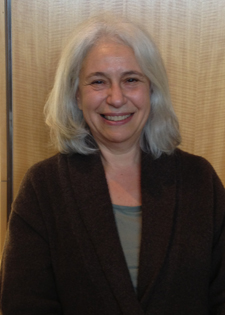 The Lupus Research Institute (LRI) has named Ann Marshak-Rothstein, PhD, professor of medicine in the division of rheumatology, one of two recipients of the first LRI Distinguished Innovator Awards. Created to provide outstanding scientists with support for conducting novel research into the fundamental causes of lupus, the $1 million Distinguished Innovator Award was established to address the current lack of treatments for lupus and aims to encourage new directions toward a cure or prevention.
"Support from the LRI will enable us to extend our analysis of the cell components recognized by toll-like receptors in mice models to toll-like receptor activation in human cell populations, and allow us to identify those patients most likely to respond to therapies directed at blocking specific toll-like receptors," said Dr. Marshak-Rothstein.
Systemic lupus erythematosus is a chronic and often disabling autoimmune disease in which the human immune system becomes hyperactive and attacks normal, healthy tissue. As a result, no two cases of lupus are alike. Symptoms may affect many different body systems, including joints, skin, kidneys, blood cells, heart and lungs. Some people develop kidney problems, for example, while others suffer from premature heart disease, strokes or lung inflammation. There is no known cause or cure for lupus and no new treatments have been approved for the disease in 50 years. The treatments currently available can often be toxic and more damaging than the disease itself. Estimates indicate that more than 1.5 million Americans have lupus.
Marshak-Rothstein's research group was the first to propose that toll-like receptors (TLR)—a class of proteins that play a key role in the innate immune system—could have a primary role in lupus by turning on the immune system to attack the body. Because TLR proteins are essential in fighting any infection, how the body loses control over their activity is a fundamental question in immunology. Finding the causes of lupus, the prototype for autoimmune disease research, could have broad implications across a wide range of illnesses affecting millions. Recent studies found that one TLR, called TLR7, has a harmful role, while another, TLR9, has the opposite effect of helping to protect against lupus.
Building on this work, Marshak-Rothstein is developing a highly innovative experimental approach to pinpoint which specific TLR is mainly to blame for causing lupus in humans. This experimental approach also promises to reveal new targets for therapies that could prevent or arrest lupus.
"Members of the toll-like receptor gene family have been clearly implicated in the development of systemic autoimmune diseases such as lupus," said Marshak-Rothstein. "These studies will further provide a high throughput system for testing TLR-based inhibitors and thereby identify appropriate TLR-based therapeutic targets."
The LRI received applications for the Distinguished Innovator Awards— the first privately funded $1 million grants for lupus research—from many of the world's most renowned scientists as well as rising young investigators with great promise for contributing their talent to uncovering the causes of lupus. Rigorous peer-review was conducted by a team of LRI's scientific advisors and 12 of the world's leading lupus experts.