Phase III clinical trial begins for prostate cancer immunotherapy
Cancer vaccine may prevent tumor recurrence when combined with standard radiation treatment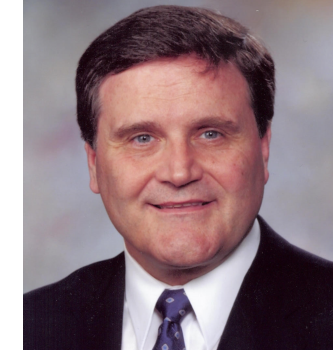 Michael L. Blute, MD
Advantagene Inc. and UMass Medical School have announced the beginning of a Phase III clinical study to test the ability of a novel immunotherapy to kill tumor cells and stimulate a patient-specific anti-tumor immune response for patients newly diagnosed with localized prostate cancer.

The first patients in the study will be enrolled at the Cancer Center of Excellence at UMass Medical School and UMass Memorial Medical Center in Worcester. The primary goal of the randomized, fully-blinded, placebo-controlled trial is to test the efficacy of a novel cancer vaccine, called ProstAtak, to stimulate the body's own immune system to attack prostate cancer cells anywhere in the body and decrease the possibility of tumor recurrence after initial therapy. The study is being conducted under an FDA-approved Special Protocol Assessment (SPA) and will enroll 711 patients. Patients enrolled in the trial will receive standard radiation therapy for early stage prostate cancer plus ProstAtak or placebo.

The trial will be conducted at more than 20 top institutions across the country with definitive results expected by 2015. Peter Scardino, MD, chairman of surgery at Memorial Sloan Kettering Cancer Center, and Theodore DeWeese, MD, chairman of radiation oncology at Johns Hopkins University, are the study co-chairs. "We are very excited about this important clinical trial," said Dr. Scardino. "We hope it provides a powerful new weapon for newly diagnosed prostate cancer and decrease recurrences and death."

Estuardo Aguilar-Cordova, MD inf, PhD, founder and CEO of Advantagene, said, "Starting this trial is a very important milestone. We hope this will forward our goal of reducing prostate cancer recurrence and improving quality of life for thousands of prostate cancer patients and their families."

Prostate cancer is the second-most common cause of cancer death in American men. The American Cancer Society estimates there were approximately 240,000 new prostate cancer diagnoses in 2011. While most patients survive at least five years, every year prostate cancer recurs in approximately 70,000 men. Once it recurs, no curative therapy exists. Current treatment options, including recently approved pharmacological treatments, offer only modest survival improvement and often result in a substantial reduction in patient quality of life. In the United States alone, approximately 33,000 patients die of prostate cancer every year.

Advantagene designed ProstAtak to delay and potentially prevent recurrence of prostate cancer by creating a tumor-specific vaccine effect inside the patient. Using a gene transfer delivery system, a single gene derived from the herpes simplex virus is injected into the prostate where it infects tumor cells. Initially, it makes the cancer cells susceptible to a standard anti-viral drug used for herpes, which the patients take orally. As the tumor cells are killed, the immune system is hyper-alerted and begins to mount an anti-tumor vaccine response. The immune response works throughout the body and will attack any prostate cancer cells that may be left behind by the radiation or hiding in other tissues, such as bone marrow, where prostate cancer cells may often lie dormant for years.

The trial is premiering at the Cancer Center of Excellence. "This Center is an amazing coalition of top notch facilities and technology, with clinicians, investigators and staff members who have embraced translational oncology research as a path toward improving the care and outcome of cancer patients" said Dr. Aguilar-Cordova. "We are fortunate and excited to be working locally with such a premier group."

A renowned expert in urological oncology, Michael L. Blute, MD, was recruited to lead the Cancer Center of Excellence in 2009. "The Cancer Center of Excellence has assembled an active clinical trials program that takes the latest scientific discoveries and translates them into solutions for patients. Immunotherapy, gene transfer technology and cancer vaccines are at the forefront of changing the way we treat diseases such as cancer," he said.

"Single modality treatments for early stage prostate cancer in high risk patients offer only modest clinical improvements with the likelihood that disease recurrence will require more invasive treatments within a few years," said Dr. Blute, the Mary C. DeFeudis Chair in Cancer Care and Research and professor of surgery. "If the period of remission can be extended so that these treatments can be avoided, the quality of life experienced by patients will be substantially improved."

The Phase III clinical study is supported in part by a Small Business Innovation Research grant from the National Cancer Institute and by a Small Business Matching Grant from the Massachusetts Life Science Center.