A milestone in the advancement of C.diff therapy trial
Therapeutic candidate aims to reduce recurrence of debilitating diarrhea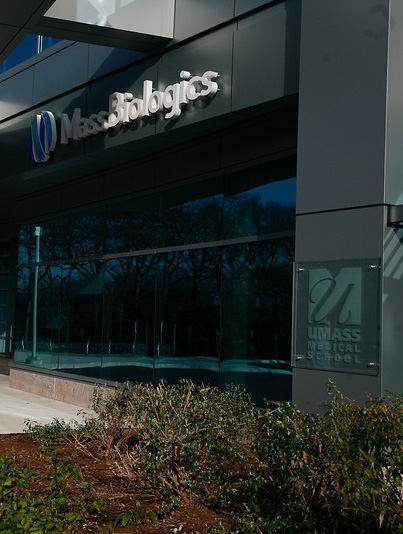 UMassBiologics of UMass Medical School received a milestone payment from Merck following the initiation of a Phase III clinical trial by Merck to evaluate an investigational fully human monoclonal antibody combination to target and neutralize Clostridium difficile toxins A and B, for the treatment of C. difficile infection (CDI). The antibody combination was developed by UMassBiologics in collaboration with Medarex and licensed to Merck by UMassBiologics and Medarex in an agreement announced in April 2009.

"As the proportion of cases of C. difficile infection has increased and with the changing epidemiology of more disease being caused by hypervirulent strains, it's clear that C. difficile infection is a public health problem that is not going away," said Deborah C. Molrine, MD, MPH, deputy director of clinical and regulatory affairs at UMassBiologics and associate professor of pediatrics.

Results from a Phase II multicenter, randomized, double-blind, placebo-controlled trial evaluating the candidate antibody combination in 200 patients provided evidence of a statistically significant reduction in the rate of recurrence of CDI compared with placebo. These results were reported in the New England Journal of Medicine in January 2010.

C. difficile infection is a major medical problem in the United States, with an estimated 400,000 cases occurring annually. The emergence of an epidemic strain of C. difficile that produces larger amounts of C. difficile toxins A and B has been implicated in several outbreaks worldwide. More than 25 percent of patients who are treated for CDI will experience a recurrence, and patients having one recurrence of CDI have up to a 60 percent chance of further recurrences.