MaPS chair honored by microbiology peers
Allan Jacobson elected to American Academy of Microbiology
---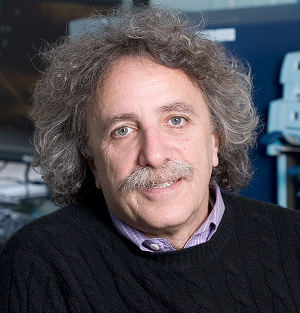 Allan S. Jacobson, PhD, chair and professor of microbiology and physiological systems, has been elected a fellow of the American Academy of Microbiology, the honorific leadership group within the American Society for Microbiology (ASM), the world's oldest and largest life sciences organization.

Jacobson was one of 78 microbiologists elected to a fellowship this year, joining more than 2,000 fellows representing all subspecialties of microbiology, including basic and applied research, teaching, public health, industry and government service. Fellows of the academy are elected annually through a highly selective, peer-review process, based on their records of scientific achievement and original contributions that have advanced microbiology.

Jacobson has been with UMMS since 1973, and in 1994 was appointed chair of molecular genetics & microbiology (MGM). In 2010, he became chair of the department of microbiology and physiological systems (MaPS), which was created when MGM merged with the department of physiology. In addition to his contributions as department chair and a senior leader of the campus, Jacobson has been an active scientist, with an internationally recognized research program on the post-transcriptional regulation of gene expression. He is the author of more than 100 scientific articles and has served as editor of the Oxford Press Series, Advances in Molecular Biology, and on the editorial boards of Molecular and Cellular Biology and RNA. He has received numerous awards, including the American Cancer Society's Faculty Research Award and a National Institutes of Health MERIT Award.

Jacobson's research focuses on the consequences and corrections of "nonsense mutations"—errors in the genetic code that serve as periods in a genetic sentence. Nonsense mutations are the underlying cause of numerous inherited diseases such as cystic fibrosis and hemophilia.

Suppressing these nonsense mutations is thought to be a potential therapeutic approach to diseases that have historically been very difficult to treat.

About the Academy of Microbiology

The mission of the American Academy of Microbiology is to recognize scientists for outstanding contributions to microbiology and provide microbiological expertise in the service of science and the public. The academy was formed in 1955 and today serves as a resource to governmental agencies, industry, the ASM and the larger scientific and lay communities by convening colloquia to address critical issues in microbiology.