Mindfulness leads to healthier patients, happier doctors
All are invited to Psychiatry Grand Rounds with broad relevance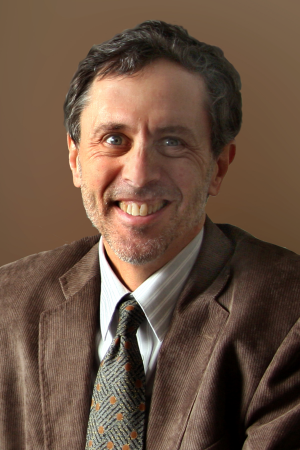 Richard Epstein, MD, is guest speaker for the Thursday, March 3, Psychiatry Grand Rounds "Mindful Practice and Quality of Care.
As the benefits of mindfulness are increasingly recognized by patients coping with a variety of medical conditions, so too is the realization that being completely in touch with, and aware of, the present moment, as well as taking a non-evaluative and non-judgmental approach to one's inner experience, can also help the doctors on whose care patients depend. In the spirit of "physician heal thyself," this Thursday, March 3, the Department of Psychiatry's Mindfulness and Wellness academic interest groups welcome Richard Epstein, MD, who will present Grand Rounds, "Mindful Practice and Quality of Care."

Dr. Epstein, professor of family medicine, psychiatry, oncology and nursing at the University of Rochester Medical Center, has developed innovative educational programs in mindful practice, communication skills and physician self-awareness. In 2009, he was a lead author of the landmark study on the influence of mindfulness practice and mindful communication on patient care and physician burnout in family practice settings, the results of which were published in the Journal of the American Medical Association. The paper "Association of an educational program in mindful communication with burnout, empathy, and attitudes among primary care physicians" received widespread attention for its conclusion that a CME program that focused on self-awareness was associated with improvements in personal well-being, including decreased burnout and improved mood among primary care physicians. Participation in this program was also associated with positive changes in empathy and psychosocial beliefs, reflecting a more patient-centered orientation to medical care and patient-centered behaviors.

At the March 3 Psychiatry Grand Rounds, Epstein will address the connection between physicians' mindfulness and patients' quality of care, and introduce methods for promoting self-awareness, mindfulness and self-monitoring in clinical practice and medical education. Like all academic grand rounds at the Medical School, Epstein's presentation is free and open to all members of the UMMS community and the public. "We especially think that physicians, faculty and staff from other departments could benefit from this talk and encourage them to attend," said Douglas Ziedonis, MD, MPH, chair and professor of psychiatry.


Center for Mindfulness in Medicine, Health Care and Society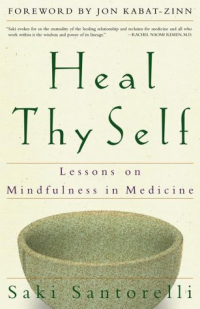 Mindfulness in medicine can trace its roots to Worcester and the UMass Medical School Center for Mindfulness in Medicine, Health Care and Society. Founded in 1995 by
emeritus Professor of Medicine Jon Kabat-Zinn, PhD, and currently directed by Associate Professor of Medicine Saki F. Santorelli, EdD, the center has pioneered the integration of mindfulness meditation and other mindfulness-based approaches in mainstream medicine and health care through patient care, research, academic medical and professional education, and into the broader society through diverse outreach and public service initiatives. The Center is an outgrowth of the acclaimed Stress Reduction Clinic—the oldest and largest academic medical center-based stress reduction program in the world—which was also founded in 1979 at UMass Medical School by Dr. Kabat-Zinn. The Stress Reduction Program is the subject of Kabat-Zinn's best-selling book, Full Catastrophe Living and Dr. Santorelli's book, Heal Thy Self.

The Center's ninth annual scientific conference, to be held March 31 to April 3 at the Four Points by Sheraton Hotel and Conference Center in Norwood, Mass., will include the session "Novel approaches for teaching mindfulness to medical professionals."

Related link:

Psychiatry Ground Rounds
Investigating and integrating mindfulness in medicine, health care and society: the Ninth Annual International Scientific Conference for Clinicians, Researchers and Educators