Depression experts offer hope
UMMS psychiatrists shed light on pervasive but treatable medical condition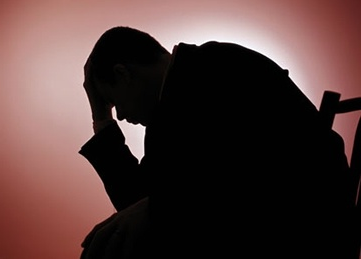 UMass Medical School boasts a cadre of psychiatrists recognized for their expertise in understanding and treating depression. Several of them shared vital information, sorted fact from fiction and offered encouragement and hope for those affected by depression in the second installment of the Department of Psychiatry's Be Mentally Well program, held at the Medical School on March 15.

Launched last fall, Be Mentally Well is a series of informational lectures that are free and open to the public. At "Understanding and Treating Depression," UMMS psychiatrists Anthony Rothschild, MD, Gary Moak, MD, and Kristina Deligiannidis, MD, clarified the signs and symptoms of depression, discussed the great variety of effective treatments already available and those under development, and explained the exceptional challenges of recognizing and treating depression in the elderly.

Dr. Rothschild is the Irving S. and Betty Brudnick Chair in Psychiatry and professor of psychiatry and director of the Department of Psychiatry's Center for Psychopharmacologic Research and Treatment. Renowned for his expertise in the effective treatment of depression with medications, he kicked off "Understanding and Treating Depression" with an accessible overview of what depression is—and is not—distinguishing a normal grief reaction from the actual illness.

Dr. Moak, clinical associate professor of psychiatry, was named the 2011 Clinician of the Year by the American Association of Geriatric Psychiatry for his commitment to patients and the field of geriatric psychiatry. His discussion about late-life depression noted the similarities and, more strikingly, the differences in diagnosing and managing depression in the elderly, essential for effective treatment in the age group with the highest incidence of suicide.

Dr. Deligiannidis is assistant professor of psychiatry and the medical director of the Depression Specialty Clinic at UMass Memorial Medical Center, where she treats women suffering from depression during pregnancy or the post-partum period. Her overarching message was that treatment works, and with so many effective options available, including alternative and complementary as well as traditional therapies, doctors can help patients personalize the individual treatment program that is right for them.

Pata Suyemoto, PhD, put the face to the name of depression with her moving story of her own grueling but ultimately triumphant quest to overcome lifelong major depression, a journey she continues to travel every day. A feminist scholar, writer, educator and mental health activist, Dr. Suyemoto is the co-founder of the Breaking Silences Project, which collects stories from Asian American women who have depression, anxiety or other mental health issues.

Recognizing that depression a disabling, even fatal, condition that affects so many—one in five American adults will suffer at least one episode of major depression in his or her lifetime, and depression is the second-most chronic illness in the United States—Worcester local access cable station WCAA-RV13 videotaped the information-packed program so that it can be rebroadcast to reach a wider audience. The presentations were also video-streamed live to the Barre Family Health Center, a UMMS family medicine residency site in a community-based clinic in a medically underserved rural area of Massachusetts, where primary care providers are often the first to detect depression in their patients. "We believe that this seminar is important, as depression is a major public health issue," said TV13 producer Jessica Josephson.

To find out when "Understanding and Treating Depression" will be broadcast by Worcester local access cable station WCAA-TV13, visit their website at http://www.wccatv.com/schedule.