Donna E. Shalala
Donna E. Shalala, PhD, president of the University of Miami and former secretary of Health and Human Services (HHS), will receive an honorary degree and deliver the commencement address at UMass Worcester's 38th Commencement exercises on Sunday, June 5. Founding UMMS faculty member Arthur Pappas, MD, professor of orthopedics & physical rehabilitation and pediatrics, and Autism Speaks founders Suzanne and Bob Wright will also receive honorary degrees.

A well-known figure with more than 25 years of experience as a scholar, teacher and administrator, Dr. Shalala was appointed secretary of HHS by President Bill Clinton in 1993 and led the agency for eight years, becoming the longest-serving HHS secretary in U.S. history. Among her many accomplishments as HHS secretary, she made health insurance available to millions of children through the approval of all State Children's Health Insurance Programs (SCHIP), raised child immunization rates to the highest levels in history, led major reforms of the FDA's drug approval process and food safety system, and revitalized the National Institutes of Health. At the end of her tenure as secretary, the Washington Post described her as "one of the most successful government managers of modern times."

Shalala recently chaired the Institute of Medicine's Committee on the Robert Wood Johnson Foundation Initiative on the Future of Nursing, which last October issued a comprehensive report on the challenges facing the nursing profession and opportunities to build upon nursing-based solutions to improve quality and transform the way Americans receive health care. The well-received report, The Future of Nursing: Leading Change, Advancing Health, recommended enhancing the scope of practice for nurses; fostering interprofessional collaboration in which nurses are full partners in the health care team; and improving and expanding nursing education, particularly master's and doctoral programs.

Shalala became professor of political science and president of the University of Miami in 2001; since then, the university has solidified its position among top U.S. research universities and continues to rise in national rankings. Born in Cleveland, Ohio, Shalala received her undergraduate degree in history from Western College for Women. She received her PhD from the Maxwell School of Citizenship and Public Affairs at Syracuse University.

UMW will award Shalala an honorary degree at Commencement in recognition of her outstanding stewardship of the Health and Human Services secretariat and her steadfast commitment to the health and well-being of the nation's children.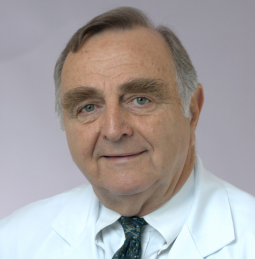 Dr. Arthur Pappas
UMW will also award an honorary degree to Dr. Pappas, in recognition of his exemplary leadership in the Worcester community and years of dedication to sports medicine, along with the numerous philanthropic contributions to the Medical School.

Throughout his career, Pappas has been a driving force in the success of the clinical system and the Medical School. Pappas was the founding chair of the Department of Orthopedics and is fondly recalled as "the first UMMS surgeon," having admitted and operated on the first patient in 1976 at what was then the newly constructed UMass Hospital.

His teaching and patient interests are focused on the orthopedic care of handicapped children, and professional and amateur athletes. A pioneer in the field of sports medicine, he has published more than 100 articles related to orthopedic problems with children and athletes and has delivered more than 300 lectures worldwide. He was the medical director for the Boston Red Sox from 1978 to 2003; he is also a former president of the Association of Professional Baseball Physicians, a member of the Sports Medicine Committee for the American Academy of Pediatrics, president of the Massachusetts Amateur Sports Foundation and sponsor of the Bay State Games.

In 2003, multiple donors joined UMass Medical School in honoring Pappas by establishing the Arthur M. Pappas, MD, Chair in Orthopedics. David C. Ayers, MD, chair and professor of orthopedics & physical rehabilitation was invested as its first recipient.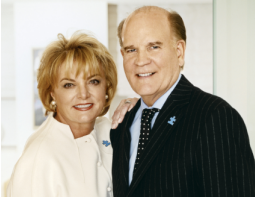 Suzanne and Bob Wright
Honorary degrees will also be awarded to Suzanne and Bob Wright in recognition of their immense impact on increasing awareness of autism as a public health crisis, support for research into this complex neurobiological disorder, and advocacy on behalf of people affected by autism.

Bob Wright is senior advisor at Lee Equity Partners, and chairman and CEO of the Palm Beach Civic Association. He served as vice chairman of General Electric and CEO of NBC and NBC Universal for more than 20 years; he also serves on the boards of the Polo Ralph Lauren Corporation, RAND Corporation and the New York-Presbyterian Hospital. Suzanne Wright has an extensive history of active involvement in community and philanthropic endeavors, mostly directed toward helping children. She is a trustee emeritus of Sarah Lawrence College, her alma mater. Suzanne has received numerous awards, such as the Child magazine Children's Champions Award; the Luella Bennack Volunteer Award; the Spirit of Achievement Award by the National Women's Division of the Albert Einstein College of Medicine; and the Women of Vision Award from the Weizmann Institute of Science.

Grandparents of a child with autism, the Wrights founded Autism Speaks in 2005. Since then, the organization—now North America's largest autism science and advocacy foundation—has committed more than $160 million to research through 2014, and to the development of innovative new resources for families. Based in New York, Autism Speaks is dedicated to funding research into the causes, prevention, treatments and a cure for autism; increasing awareness of autism spectrum disorders; and advocating for the needs of individuals with autism and their families. In 2008, the Wrights were named to Time magazine's "100 Heroes and Pioneers," a list of the most influential people in the world, for their commitment to global autism advocacy.

In 2010, UMMS partnered in the inaugural Autism Speaks Light It Up Blue campaign, a global initiative designed to raise awareness and shine a bright light on autism as a growing public health crisis by having local, national and international landmarks illuminated in blue light as part of the annual celebration of World Autism Awareness Day, established in 2007 by the United Nations General Assembly.

Related links

UMass Medical School Participates in "Light it up Blue" for World Autism Awareness Day
Commencement 2010