Page Menu
Glenn Kershaw, MD - Quinsigamond House Mentor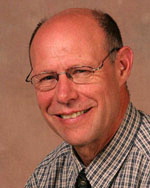 Dr. Kershaw grew up in the home of a Family Physician in Queens, New York. His father and mother cared for four generations in this typical home-based office practice. He graduated from Gettysburg College and after two years of teaching he married and attended Medical College of Wisconsin (Marquette) where he won recognition for top achievement in pharmacology and was elected to AOA. He served as a resident in Internal Medicine at Boston City Hospital and then completed a fellowship in Clinical Hypertension at Boston University Medical Center. He cared for patients with complicated hypertensive disorders and conducted clinical research at the renowned Thorndike Clinical Research Center in Boston. While at the Thorndike, he conducted the seminal trial of the first oral ACE inhibitor (captopril) in human hypertension and presented the findings at the American Federation of Clinical Research (San Francisco, 1978) prior the NEJM release. Dr. Kershaw entered clinical practice in internal medicine and then completed a fellowship in nephrology at Beth Israel Hospital in Boston. He joined the division of nephrology at UMass Medical Center in Worcester and is Clinical Professor of Medicine at UMass Medical School.
Dr. Kershaw's clinical activities at UMass involve clinical nephrology and clinical hypertension. He directed the hospital-based dialysis program for over 25 years and serves as attending nephrologist on the Renal Consult Service. Dr. Kershaw is the Hypertension Specialist for the Medical Center and for the region. He is a charter member of the American Society of Hypertension (ASH) and has served as faculty at the annual ASH meetings. He directs the Hypertension Center and lectures on hypertensive disease in the Medical School. He chairs the Pharmacy and Therapeutics Committee and leads pharmacy and drug safety initiatives. Dr. Kershaw's educational activities touch student, residents and colleagues. He provides didactic lectures on Hypertensive disorders, facilitates case-based work-shops on renal disorders and provides bedside/clinical teaching in many settings. He has coordinated a high profile visiting speaker's series for the UMass renal division for over 20 years. Dr. Kershaw has received Quality awards from the Medical Center and teaching awards from the Renal Division.
Dr. Kershaw is now an empty-nester living in West Boylston. He and his wife Cathie take pride in their son Ben, an ethical DC lobbyist and their daughter (Diana), a superb pediatrician. Her lovely girls Elyse, (10) and Vivian (8) deliver joy and laughter to last a lifetime.