Page Menu
Erin Barlow, MD - Quinsigamond House Mentor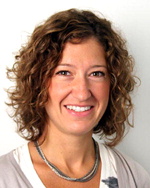 Dr. Erin Barlow grew up in Massachusetts and completed her undergraduate studies at the College of the Holy Cross in Worcester, Massachusetts. She then worked as a high school biology teacher before entering medical school at the University of Massachusetts. Following graduation, she stayed on at UMass to complete her residency in Obstetrics and Gynecology. In order to pursue her interest in caring for adolescent patients, she then went on to complete a fellowship in Pediatric and Adolescent Gynecology at the Hospital for Sick Children in Toronto, Ontario.
Dr. Barlow is an Assistant Professor of Obstetrics and Gynecology and Pediatrics and the Director of Pediatric and Adolescent Gynecology at UMass Chan Center. Her clinical work is focused on providing comprehensive reproductive health care to adolescents in the local and regional community and includes contraceptive services, menstrual disorders, congenital anomalies, and vulvovaginal issues. She is especially interested in reproductive health care and fertility preservation for childhood cancer survivors. In addition to her commitment to medical student education, she works closely with OB/GYN and pediatrics residents in a variety of clinical settings.
Dr. Barlow lives in Providence, RI with her husband Steven, daughter Mikayla, and son Marcus.