Page Menu
Cynthia Ennis, DO - Blackstone House Mentor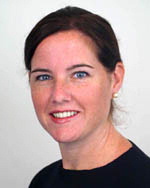 Dr. Ennis grew up in Shrewsbury, MA and completed her undergraduate education at Boston College in Chestnut Hill, MA. She attended medical school at the University Of New England Osteopathic Medical School in Biddeford, ME. She completed her internal medicine residency at UMass and went on to do her cardiology training at UMass where she served as chief Cardiology fellow. Dr. Ennis also did her Electrophysiology training at UMass and then ultimately stayed at UMass to become faculty in the Electrophysiology department.
Dr. Ennis is an Assistant Professor of Medicine, Cardiology/Electrophysiology. She specializes in management of cardiac arrhythmias. She performs various procedures including ablations for arrhythmias such as atrial fibrillation and supraventricular tachycardias. Dr. Ennis also inserts devices such as pacemakers, defibrillators, and bi ventricular cardiac devices. Dr. Ennis also founded the Women's Heart Clinic at UMass, which is focused on the prevention as well as diagnosis of coronary heart disease in women. Dr. Ennis serves as president of the American Heart Association and is very passionate about teaching "Hands Only CPR" to the community of Worcester County.
Dr. Ennis lives with her husband and their three children.
"Life is not measured by the number of breaths that we take, but by the moments that take our breath away." – Maya Angelou