Page Menu
3D Printing Services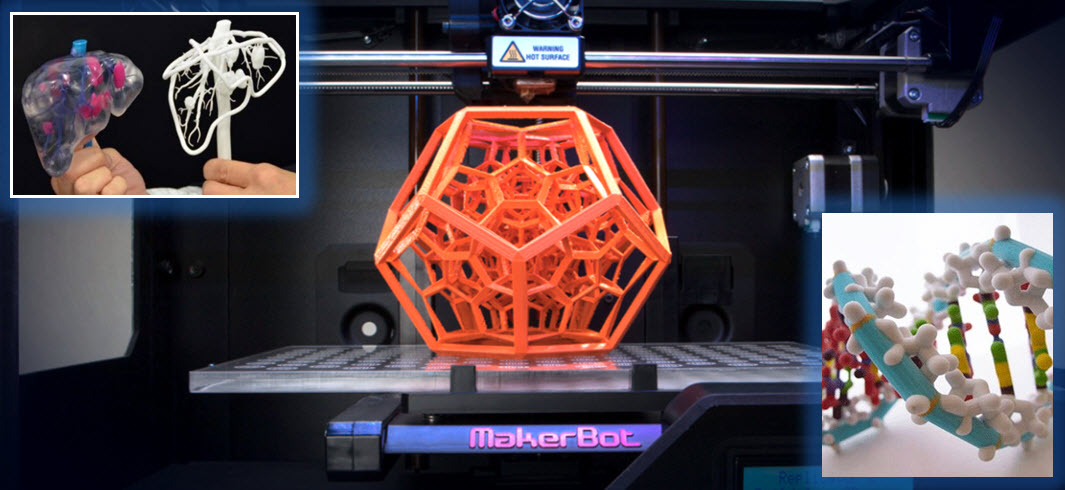 As of July 1, 2019 the 3D Printing Services group will be transitioned out of the UMMS IT department and into a new UMassMed Research Core Service under the Research Core Administration. A new website is being built and will soon be available on the Research Core Services website. Until that time, please read below.
We are very excited that we can continue to bring new and innovative 3D Printing tools and technologies to the University of Massachusetts Medical School. With 3D Printing Services we can provide expert technical support and services to your very important research. We have the ability to take your imagination and ideas for research related tools and make them real with physical 3D models. We have many examples of how we can add affordable solutions to your research, for example:
3D Print a particular object file that you found on line.
We can design a custom tools for your lab, like:

Gel Combs for your Electrophoresis experiments
Standard or custom well plates & well plate covers
Custom microfluidics tools, like valves, reservoirs and pump fixtures
Customized brackets to attach a video camera to a microscope
Customize hardware to meet your specific requirements & experimental needs
We can help you build open source DIY tools and save you money
Please visit our Gallery to learn about completed projects. For more information about or to request 3D Printing Services, please complete the form by clickoing on the link below.

Sincerely,
3D Printing Core Services Team