Page Menu
Web Analytics | Google Analytics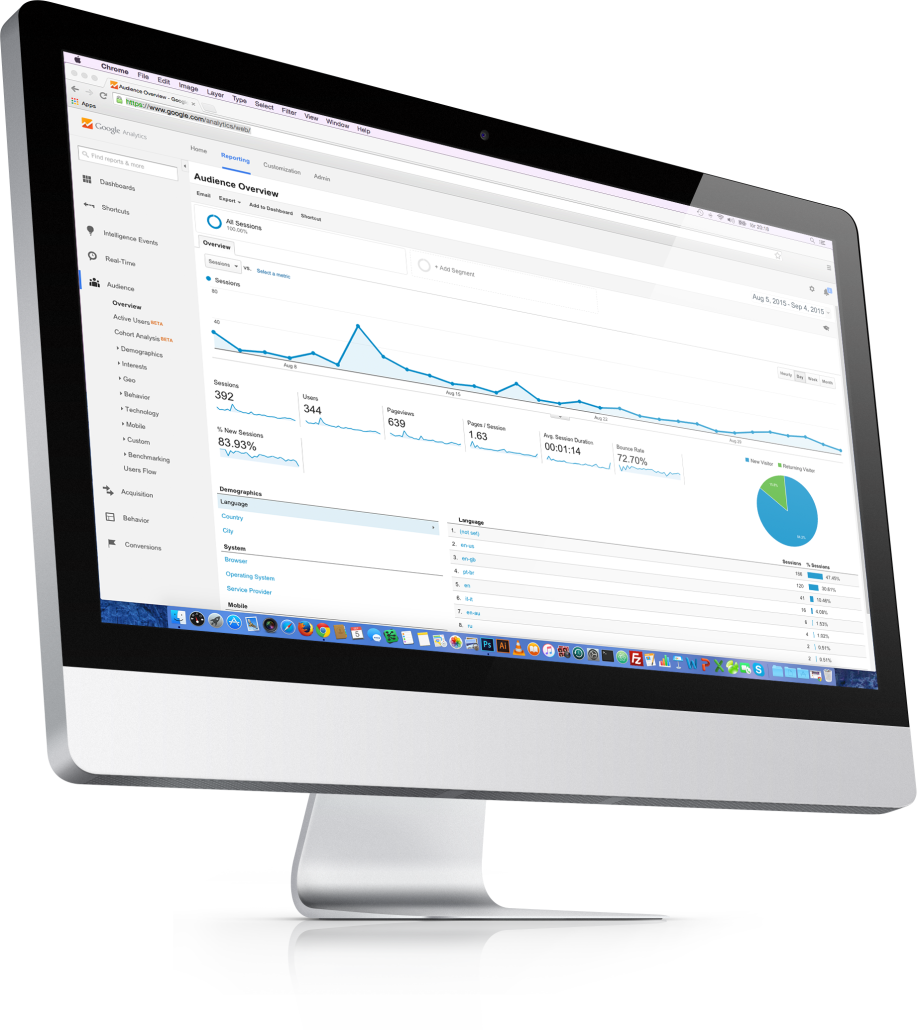 What is Google Analytics?
Google Analytics is a cloud-based analytics tool that measures and reports website traffic. It is the most widely used web analytics service on the Internet. Why should we all use it?
Google Analytics helps you analyze visitor traffic and paint a complete picture of your audience and their needs. It gives actionable insights into how visitors find and use your site, and how to keep them coming back. In a nutshell, Google Analytics provides information about:
What kind of traffic does your website generate – number of sessions, users and new users
How your users interact with your website & how engaged they are – pages per session, average time spent on the website, bounce rate, how many people click on a specific link, watch a video, time spent on the webpage
What are the most and least interesting pages – landing and exit pages, most and least visited pages
Who visits your website – user`s geo location (i.e. city, state, country), the language they speak, the browser they are using, the screen resolution of their device
What users do once they are on your website – how long do users stay on the website, which page is causing users to leave most often, how many pages on average users view
When users visit your website – date & time of their visits, you can see how the user found you.
Whether visitors came to your website through a search engine (Google, Bing, Yahoo, etc.), social networks (Facebook, Twitter, etc.), a link from another website, or a direct type-in.
Ultimately, we can all use this data to get actionable insights and use them to take steps to improve our website and provide them with a great user experience. What are the main Google Analytics features?
Built-In reports, Dashboards and Real-time analytics
Advanced: Custom reports, Cohort analysis, Goal-flow charts, custom dimensions & custom metrics
Our Services
We will start by examining your existing web analytics data to ensure that it is accurate and reliable. We will then work with you to define your website goals, establish Key Performance Indicators (KPIs), micro and macro-conversions, improve tracking and establish a robust reporting system in place (i.e. custom-built reports and management dashboards).
Finally, will help you analyze the data and identify areas for improvement such as website structure, user experience and conversion points optimization.
Sample Google Analytics Reports & Dashboards