Page Menu
.NET Applications
Leverage the Power of .NET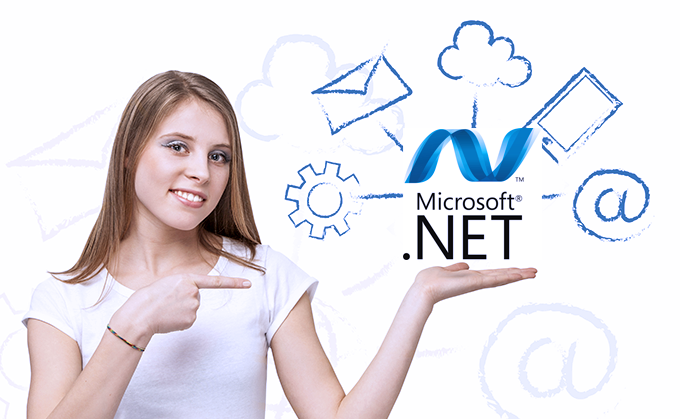 Our staff of architects, designers and developers utilizes the very latest technologies from Microsoft to craft a solution which meets all of your requirements while using state-of-the-art application development techniques for a one-of-kind user experience.
Today's sophisticated web based applications incorporate a mix of data from many different sources, including traditional databases, graphical data from data warehouse analytics, non-structured data (e.g. PDF documents, video), third-party widgets, links to social networking sites, and connections to countless mobile devices.
The Microsoft ASP.NET platform is ideal for leveraging the power of the information in these disparate sources by coalescing all of it into a single solution to solve today's business problems.
Our business analysts and developers will help you decide which of the many components of the .NET architecture are necessary and appropriate for your application and your users, whether they reside in a single location, such as an office, or "on the road" with laptops, cell phones or tablets.
To develop web applications that require access to critical business rules, formulae or data, ASP.NET MVC (model, view, controller) is the preferred way to separate the user experience from the mathematics (written in Visual Basic or C#) and decision making of the application, which in turn, is also separated from the data that resides in a database or other repository.
This division of responsibilities in the application allows for cleaner development streams, continuous integration testing and automated deployment using Microsoft tools such as Visual Studio and Team Foundation Server.
If your web application does not need that level of complexity, our staff can also design and develop simpler forms-based applications using a minimal amount of hand-crafted code to produce pages that can display dynamic content quickly and easily entirely within the .NET framework. Should your business or content needs out-grow this type of site, it can be easily re-deployed into the MVC model for a more robust application experience.
The ASP.NET framework also allows our staff to design and build intelligent, sophisticated HTTP web services for interaction with mobile platforms and third-party application vendors. This allows a bi-directional transfer of data in a controlled and secure fashion through common/published interfaces (APIs) using industry standards such as XML.
If you are interested in learning more about the Microsoft ASP.NET platform, follow this link or contact one of our staff today.
http://www.asp.net/mvc/tutorials/older-versions/overview/asp-net-mvc-overview