Page Menu
Augmented & Virtual Reality
Google Cardboard media
Play the videos below using your mobile phone and Google Cardboard VR headset.
Step 1: Pick a video or tour to play on your phone
Step 2: Click on the Google Cardboard icon in the lower right corner of YouTube.
Step 3: Click Continue.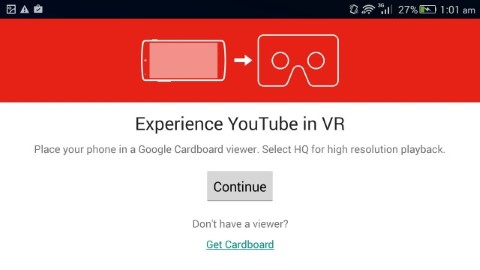 Android App
Our Meditation app for Android is ready to be downloaded from Google Play store or iTunes app store.