Page Menu
Fellowship Training Program in Infectious Diseases
Infectious Diseases Fellowship
The University of Massachusetts Medical School Infectious Diseases Fellowship aspires to provide its trainees a broad foundation in all aspects of clinical infectious diseases and familiarity with the science that underpins our subspecialty. Our division is comprised of more than twenty full-time and nearly fifty adjunct faculty, with a wide variety of clinical and research expertise.
We prepare our fellows to succeed in their career path of choice, with our graduates pursuing careers in academia, community medicine, government, and other fields utilizing their ID expertise.
Our two-year clinical training program supports six fellows, who perform core rotations in general and transplant infectious diseases consultation, antibiotic stewardship, hospital epidemiology and infection control, TB clinic, travel medicine, HIV management in both inpatient and outpatient settings, as well as global health.
For those with an interest in basic science or clinical research, we offer the opportunity to train and collaborate with accomplished scientists who have a broad range of interests. Fellows occasionally pursue an optional research based third year when funding sources are available.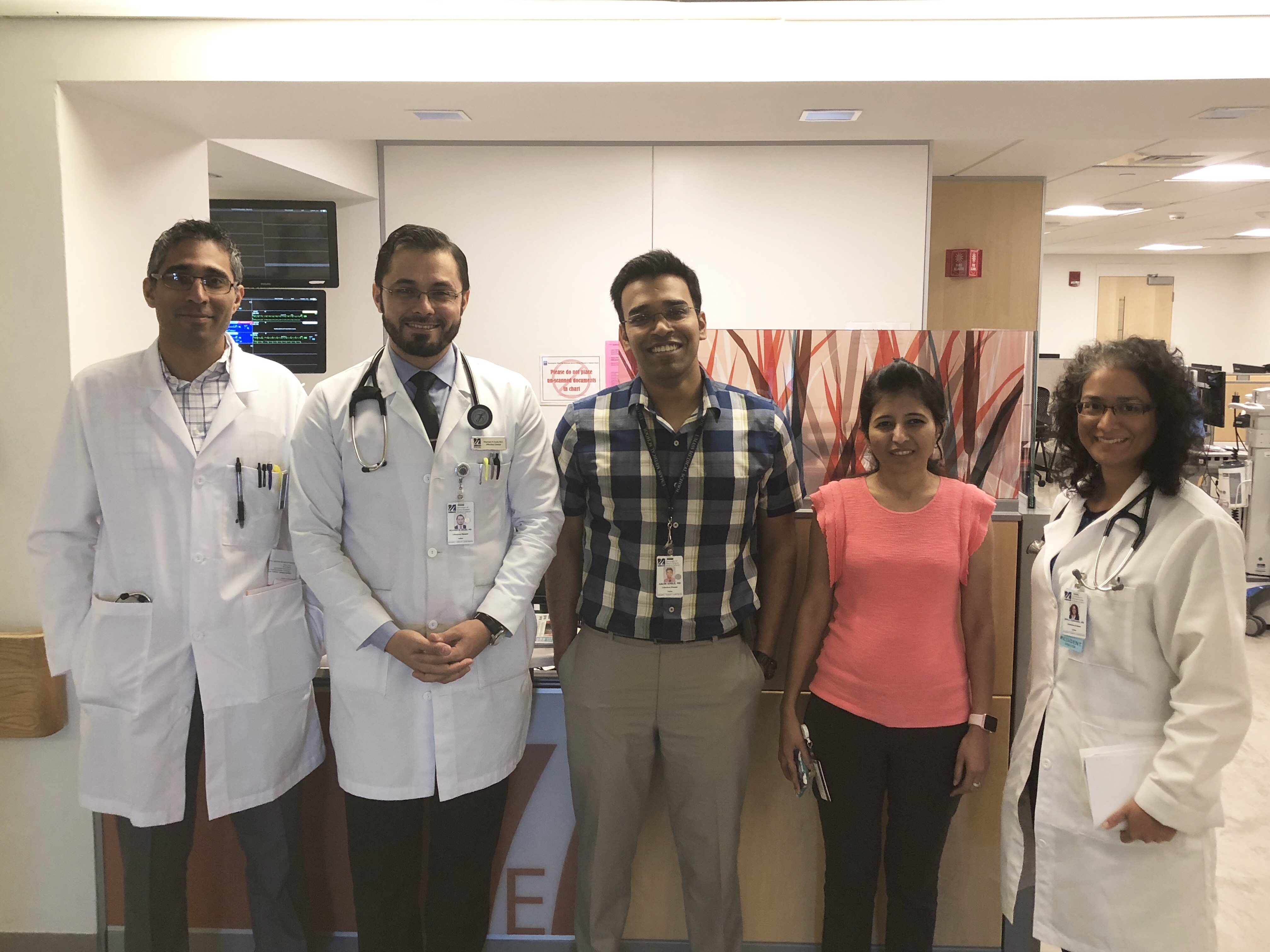 ID Fellowship Structure
The two-year clinical track is principally organized around inpatient consultation rotations coupled with a weekly outpatient clinic. Clinical rotations occur at two of our hospitals sites: The University campus and Memorial campus, and reflect different services provided within those facilities.
The University campus is a high acuity hospital with a total of six Intensive Care Units. There are three ID consult services: General ID, Transplant ID, and a third service devoted to patients with HIV or who are in the Medical Intensive Care Units. Our transplant program includes liver, kidney, and bone marrow transplant.
The Memorial campus is a medium-to-high acuity hospital with two Intensive Care units, and houses the Department of OB/GYN. There is one ID consult service for Memorial.
The Outpatient ID clinic is on the Memorial campus; fellows attend the clinic one morning each week with a continuity preceptor. The clinic sees patients with HIV, Hepatitis C, follow-ups from inpatient hospitalization, and routine outpatient ID consultation from outpatient referring MDs.
The schedule of first-year fellows is designed to provide an immersion in ID, with approximately nine months devoted to inpatient consultation, and two months of outpatient rotations focusing on various aspects of ID practice (such as stewardship and infection control).
Second-year fellows have approximately six months of inpatient consultation, with other time devoted to outpatient ID and research.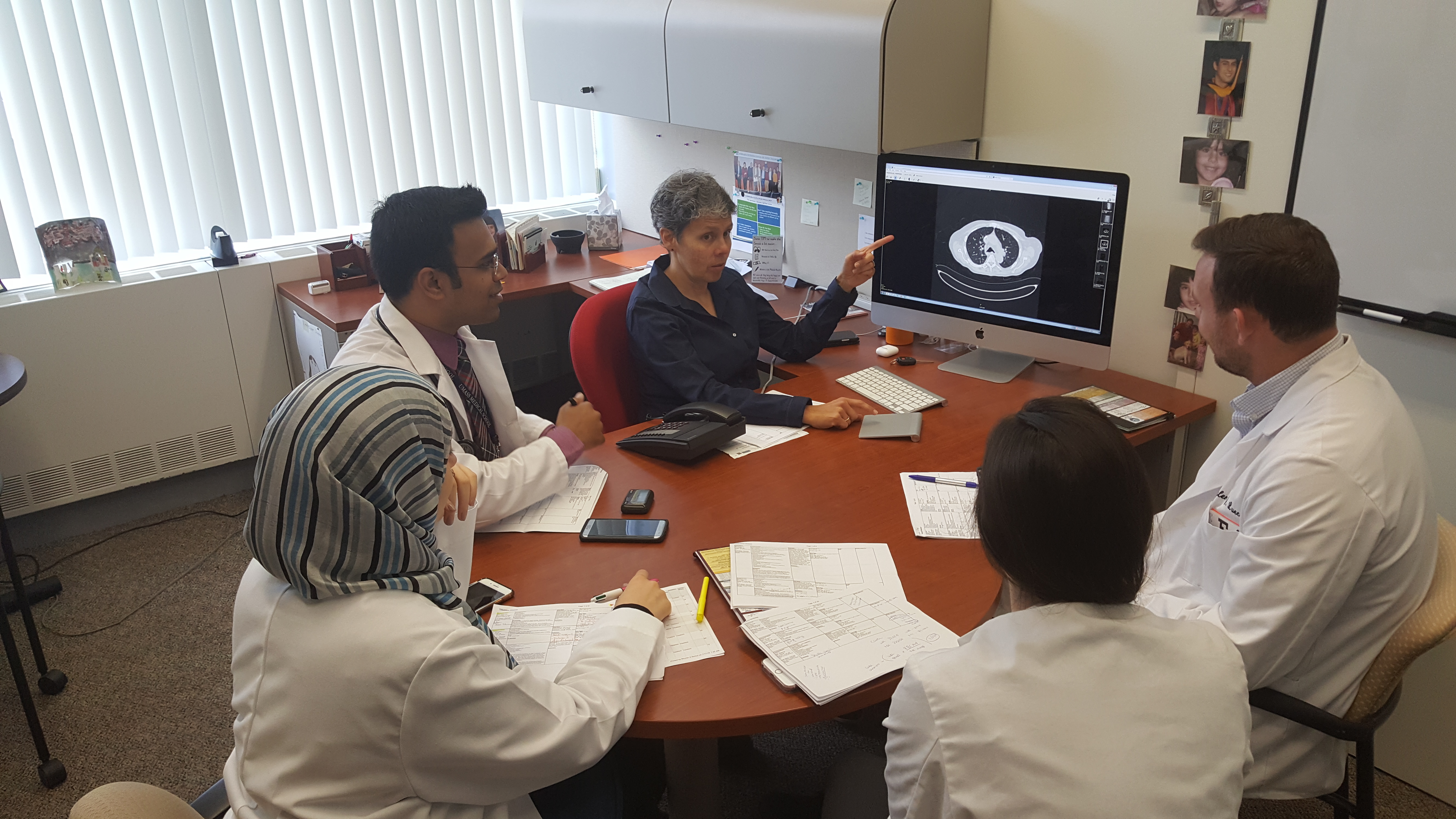 Specifics of the ID application process:
We require that our applicants have achieved the following:
• Successful completion of three years in an ACGME-accredited residency or participation in an accelerated ABIM Internal Medicine/research track.
• Successful completion of all three steps of the USMLE
• Participation in ERAS
• Candidates are chosen based upon their academic record, letters of recommendation, standardized test scores and personal interviews. Prior research experience, although not required, is greatly respected. Our interview season runs from early August through mid-September.
Please direct inquiries to:
Ms. Susan Thayer, Fellowship Coordinator
Susan.Thayer-Reid@umassmemorial.org 508-856-2456
Steven Hatch, MD, Fellowship Director
Steven.Hatch@umassmed.edu