Page Menu
Read about the latest iCELS programs and events
Over 40 surgical residents from around the country attend 2016 UVASC.
read more below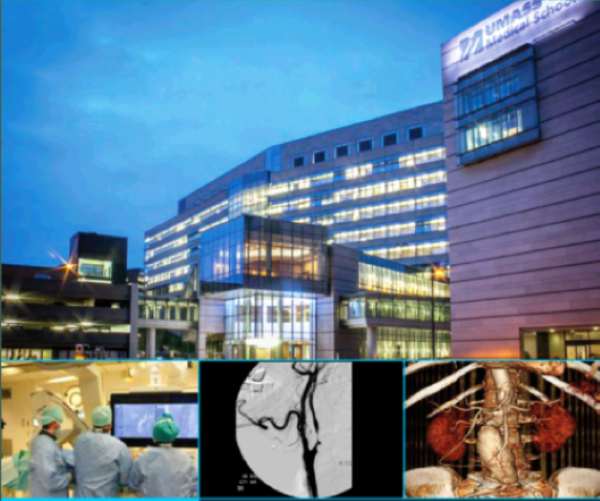 The third annual Umass Vascular Skills & Simulation Course (UVASC) was held April 7-9, 2016 at UMass Medical School. The UMass Memorial Division of Vascular and Endovascular Surgery, iCELS and the UMMS Anatomy Lab hosted over 40 residents, fellows and visiting faculty in Vascular Surgery from around the country. The intensive 1.5 day course, co-directed by Danielle Doucet, MD and William Robinson, MD helped learners gain vascular open surgical and endovascular skills in a simulated setting.
On day one, learners reviewed anatomy and performed vascular exposures in the anatomy lab under the guidance of the course's expert faculty. Following the anatomy lab learners worked with state-of-the-art vascular simulators to repair a variety of vascular pathologies. Open simulations included Abdominal Aortic Aneurysm (AAA) repair, carotid endarterectomy, femoropopliteal bypass and upper extremity hemodialysis access.
The following day, endovascular simulators exposed learners to Endovascular Aneurysm Repair (EVAR), Carotid Artery Stenting (CAS), lower extremity peripheral intervention, Thoracic Endovascular Aneurysm Repair (TEVAR), renal artery angioplasty and venous evaluations with IVUS.
iCELS looks forward to the 4th annual UVASC course in April 2017!