Page Menu
GSBS-specific information regarding COVID-19
Members of our community may be experiencing significant stressors and information/email overload.
We invite you to take a moment to pause and decide whether now is the appropriate time for you to read further about GSBS-specific information regarding COVID-19. Information contained on this page is important, but not immediately time sensitive.
GSBS Community:
UMMS is operating under measures to protect individual and public health as we collectively take what actions we can to slow the community spread of COVID-19. We appreciate your cooperation and efforts to ensure the health and safety of our community. The collaborative and friendly ethos for which GSBS is known has, and will continue to, serve us well during this time. Thank you for demonstrating your care for one another and our community.
Please be familiar with all COVID-19 related UMMS institutional information and Updates for Students from the Office of Student Life. Our infection control measures depend on our engagement as a caring, respectful, civil community.
GSBS leadership welcomes individual questions and concerns. However, our capacity to respond immediately is limited at this time due to the nature of the situation and volume of communications. Please use the GSBS Student Affairs Suggestion Box for non-urgent, GSBS-specific, COVID-19-related concerns and participate in community town halls and other events. Consult faculty advisors, departments, and program directors for guidance and support.
Updated: July 29, 2021
Education and research operations will be adaptive to the global pandemic.
We are each responsible for following institutional guidelines, sharing best practices, and providing feedback to individuals and the institution when there are opportunities for improvement.

On-site research environment
UMMS Guidelines for Laboratory Personnel
All new or returning research personnel must receive a negative COVID test result, prior to being on-site.
Everyone is expected to:
Follow institutional guidance regarding ongoing, weekly COVID-19 surveillance testing

B

e familiar with and follow current UMMS infection control practices

Remain at home and contact Student Health Services (SHS) or Employee Health Services (EHS) if they feel ill
While additional institutional cleaning of common spaces is occurring, it is each of our individual responsibilities to keep our personal workspaces (desks, computers, etc.) regularly cleaned.
Principle Investigators have the primary responsibility to coordinate best practices for safe laboratory environments in collaboration with their departments and research teams.
Return to top ↑
Remote work and learning

When it is necessary to de-densify on-site environments, reading, data analysis, manuscript preparation, updating laboratory records, TRAC reports, etc. are a few examples of activities that may often be accomplished off-site and contribute to research progress.
Ensure that your laptops and personal computers are equipped to support remote work (VPN access, Zoom account, camera, headset, etc.). Reach out to IT as soon as possible if you have questions or concerns; recognize that they are experiencing high traffic and are triaging their responses accordingly.
Students should notify Asst. Dean Morgan Thompson if you anticipate personal challenges that would limit your access to remote work capabilities.
Return to top ↑
Events
Please post events open to the GSBS community (internal only, UMMS login required).
Add your own events
Add events to your personal calendars
Sort events by tag
GSBS Community Event Calendar

GSBS Student Affairs is available to advise student organizations about hosting remote events. Student organizations should continue to utilize the Student Life event approval process for all events.
Events hosted by GSBS Academic Programs will offer remote participation options.
Courses
We will maintain, when possible, a hybrid model of learning for non-research courses with remote synchronous delivery via Zoom. Research courses will continue on-site in accordance with institutional guidelines.
If a student has a need to participate in classes from campus, the Blais Pavillion on the ground floor of the Lazare Research Building has been setup with carrels to accommodate this need for the GSBS community.
Please notify Assoc. Dean Tony Imbalzano (Academic Affairs) or Asst. Dean Morgan Thompson (Student Affairs) immediately if you anticipate personal challenges that would limit your access to online learning.

We are available to faculty to consult on challenges and optimizations to online learning environments. Please contact Dean Lane, Assoc. Dean Tony Imbalzano (Academic Affairs), or Asst. Dean Morgan Thompson (Student Affairs).
Return to top ↑
Me
etings with GSBS Deans' Office personnel
The GSBS office staff and Dean leadership is working remotely until further notice. Schedule appointments with, or through, the appropriate GSBS staff members as you would normally, and you will receive a Zoom link.
Additional opportunities for communication and dialog are being announced on an ongoing basis. Please participate actively so that we maintain social connectedness and community while practicing physical distancing.
Return to top ↑
Rotations
Faculty actively recruiting students for thesis research are listed in the rotation information site. Faculty questions regarding inclusion in, or changes to, the rotation inforation site can be directed to Tricia Doane.
Students are welcome to have meetings (remote-only prior to on-site clearance) with faculty to discuss the possibility of a research rotation. Commitments should not be made at the time of meetings. The process for rotation selection consists of the student submitting a survey to inform Dean Lane of labs that the student is considering for rotation, receiving confirmation of a rotation from Dean Lane, and submitting a rotation agreement form to the GSBS.
Advanced students with circumstances that require a change in thesis research advisor should contact Asst. Dean Thompson or Assoc. Dean Imbalzano for further guidance.
Return to top ↑
Travel
Please refer to institutional guidance.
For all personal travel, please be aware that your academic progress may be affected if you choose to travel and are unable to return to campus in a timely fashion due to the rapidly evolving travel restrictions. Institutional accommodations for academic disruptions will not be made for personal travel.
Return to top ↑
Off-campus UMMS work-related events
Please refer to institutional guidance.

Return to top ↑
Resources
Daily life and coping: Tune-in and take care

---

---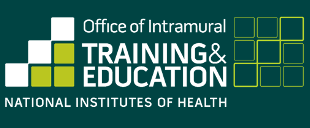 Becoming a resilient scientist
---
Return to top ↑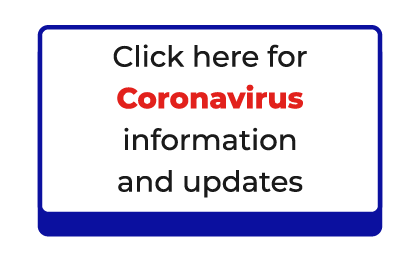 GSBS Community Resources

GSBS Community Event Calendar
Post-your-own events open to the GSBS community (internal)
---
We are confident in the ability of our community to support one another. Resources we recommend include: