Page Menu
Think before you trash it !
Recycle
Reducing our overall waste stream by recycling is a major goal of our sustainability program. Our program is single-stream, meaning all recyclables can go in the same bin. Common recycleable categories include: clean non-HIPAA paper & cardboard, rigid plastics #1 – 7, glass & metal containers. Trash items include: styrofoam, flexible plastics, snack bags & wrappers, soiled paper, cardboard and food waste.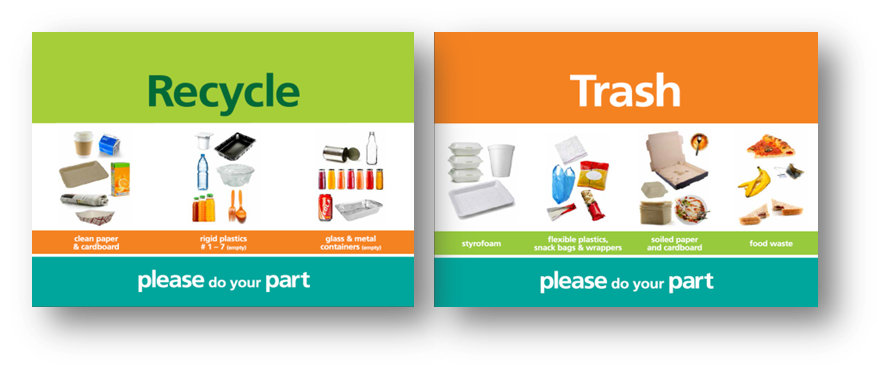 Download signs for your use:
Recycle for offices Recycle for labs
Recyle for cafeterias Recycle for clinical areas

Common trash
Other items we recycle
Ink cartridges: recycle ink and toner cartridges in one of three ways: 1) return by mail using manufacture supplied shipping label, 2) return to Office Max delivery personnel, 3) deposit in ink and toner recycling bin located on the trash docks.
Electronics: Computers, monitors, appliances, medical and research equipment can be recycled by depositing items in the carboard bin on the main school/hospital trash dock.
Batteries: Recharable batteries and cell phones are recycled through Call2Recycle. Alkaline batteries are not recycled and can be deposited in the the regular trash.
Food waste: UMass Chan Medical School is also diverting a significant portion of its organic waste, primarily pre-consumer food waste, to a local farm.