Page Menu
Unreserved EV Charging Moves to Plantation Street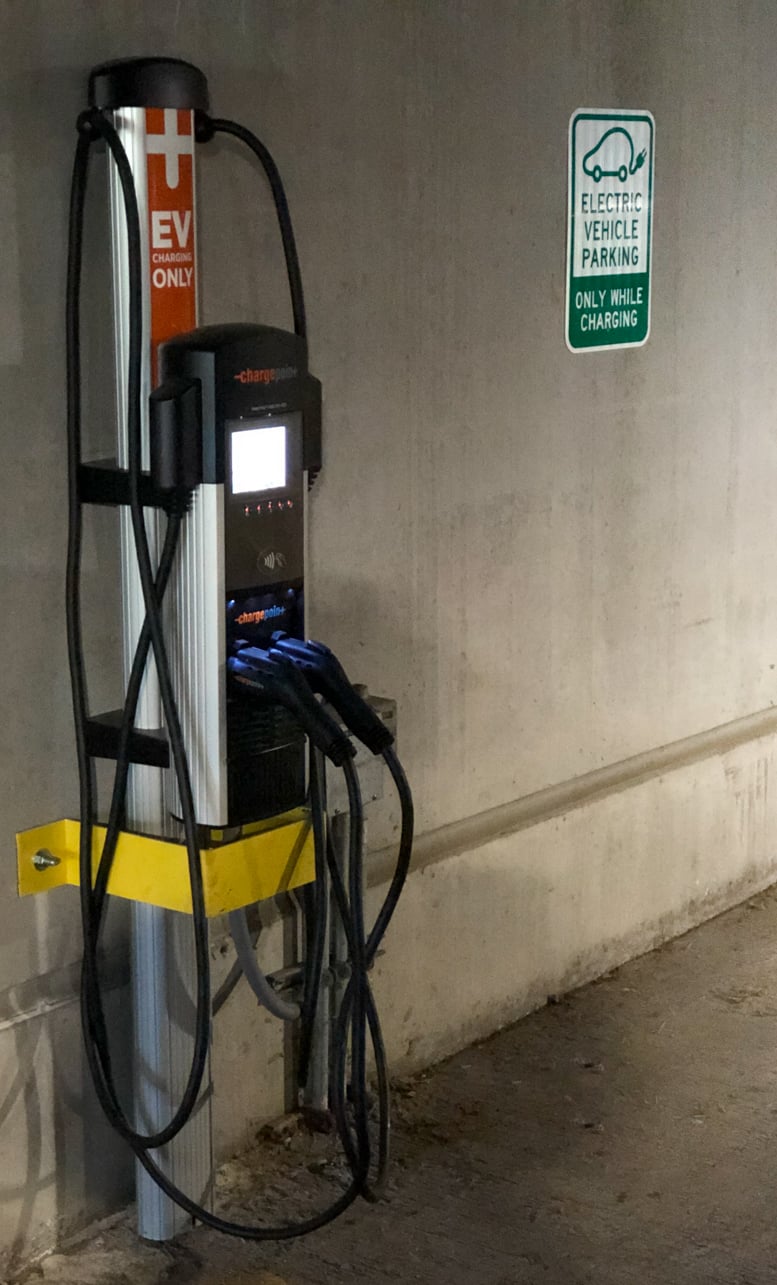 As the number of electric vehicle (EV) drivers grows on campus the rules for EV charging continue to evolve. Following a recent stakeholder meeting with EV drivers, several program changes are now in place.
EV drivers with unreserved parking permits are now required to use the charging stations in the Plantation Street Garage.
"The new chargers at Plantation Street were not being utilized as much, so as the demand for charging increases, we want to make sure we can balance the load," said Suzanne Wood, program manager for sustainability and auxiliary services at UMMS.
The West Garage has a mix of Level 1 and Level 2 chargers and three dedicated Tesla charging stations. In the Plantation Street garage, there are four double-head Level 2 charging stations (capable of serving eight vehicles) all on the first floor.
Use of Level 2 chargers in the West Garage is limited to morning and afternoon time blocks. EVs that begin charging in the West Garage at any time in the morning must be moved between noon and 12:30 p.m. to open those spots for others to charge.
In the Plantation Street Garage, Level 2 charging stations can be used until the vehicle is fully charged or for eight hours per day. This added time allowance is because the double-headed chargers take longer if both ports are in use.
A ChargePoint account is only needed for the Pantation Street Garage
After charging, all EVs must be moved to their regular parking area. To review all the current EV charging guidelines, please click here.
To join the program, EV drivers should visit the parking office in the West Garage to provide updated vehicle information and to get a charging sticker for their parking tag. EV owners must participate the UMMS paid parking program to use the charging stations.
Enforcement of the new guidelines will remain largely an honor system though if people notice repeat violations, they are encouraged to report it to the parking office.
"All we are asking for is common sense and common courtesy," Wood said. "If you really don't need a charge, then please don't take a spot just to top off. And when your car is charged, please move it as soon as possible so others can use the spot."