Shriver's Autism Insurance Resource Center receives grant from Flutie Foundation
Funding supports outreach to diverse communities
January 2020

The Autism Insurance Resource Center at UMass Medical School's Eunice Kennedy Shriver Center has received a $15,000 grant from the Doug Flutie, Jr. Foundation for Autism Inc. to help expand its outreach program to culturally and linguistically diverse communities.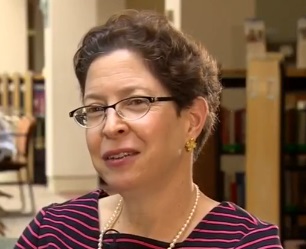 "The complexities of insurance create many inherent barriers to access, which are exacerbated when trying to obtain coverage for autism treatments," said Amy K. Weinstock, instructor in psychiatry and director of the Autism Insurance Resource Center. "Families face obstacles on many levels, including locating providers, affording co-payments, documenting medical necessity, etc. Our center provides assistance and training to help families address these. Over the last several years, we have targeted outreach and resources to culturally and linguistically diverse populations."
Weinstock said the center has worked with diverse communities across Massachusetts by identifying community liaisons, collaborating and strategizing with them on the most effective way to maximize the impact of the center, and delivering resources. That includes formal presentation with a translator; attending a resource fair; and collaborating with other agencies and with lawyers, advocates, regulators and insurers to support families.
"It often takes a combination of these methods to achieve our ultimate objective—which is to help people with autism obtain coverage for medically necessary treatment," Weinstock said.
The Flutie Foundation, based in Framingham, awards grants annually through a competitive application and review process. The signature grants that the Flutie Foundation distributed this year support traditionally underserved, underfunded, culturally diverse communities reflected in the foundation's areas of interest, providing a path for educational and vocational skills; supporting recreational and active lifestyles; and ensuring that people with autism are safe, supported and informed.