Page Menu
Welcome to Worcester and Central MA!
Five-time winner of the All-American City Award. Second largest city in New England. Worcester is a great place to live and work! Those who live here know all about Worcester's gravitational pull. People who come tend to stay. People who leave seem to always be drawn back.
Worcester's central location in the Heart of the Commonwealth makes it ideal for visits to favorite New England attractions. It's only a 45-minute drive to Boston, an hour to Newport, 90 minutes to Cape Cod, and 3 hours to NYC. Home to ten colleges and universities, the majestic mountains and pristine lakes of New Hampshire, Vermont and Maine are an easy and popular day trip. And, did you know that the Red Sox AAA team (the WOO Sox) are coming to Worcester in 2021, complete with a new stadium?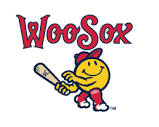 Life in Worcester is affordable...a real urban environment without the hassles of the big city. From minor-league baseball teams like the Worcester Tornadoes to the eloquent Worcester Art Museum, we've got it all. If you can ski in the mountains or sun at the beach in less than an hour, then you know you're in Worcester!



Check out our exclusive (and well-loved) Worcester Restaurant guide compiled by Michael Ennis, MD, one of our Hahnemann faculty members! And, we are excited to welcome the AAA affiliate of the Boston Red Sox to a new stadium here in Worcester as the new WOO SOX move from Providence to Worcester in 2021!
Worcester "Fun Facts"
- The typewriter, sewing machine, shredded wheat, the ballpoint pen and the "smiley face" were all invented in Worcester!
- Dolly, the world's first cloned sheep, was cloned in Worcester.
- The first radio station to play a Beatles song in the U.S. was in, you guessed it, Worcester!
- In 1847, the first commercial valentine was mass produced in Worcester.
- Worcester is the home of the second oldest First Night celebration!


Worcester: "The Essentials"
Official Worcester city site
Worcester Executive Office of Economic Development
Worcester School System
Discover Worcester (arts and culture in Worcester)
DCU Center
Worcester Magazine
Worcester Telegram & Gazette Online
Worcester Public Library
Worcester Regional Chamber of Commerce
Worcester Bravehearts (baseball team)



Local Attractions
Davis Farmland & Mega Maze
EcoTarium
Hanover Theater
Mechanics Hall
Worcester Art Museum

And for those of you who love the Great Outdoors, here are some great nature/outdoor activities to check out!
More Worcester Links
"Why Worcester" for your residency? Check out UMass Medical School's brand-new 3-minute clip all about our home city and why it's a great place to train! And check out these terrific recent articles:

"Forget Oakland Or Hoboken. Worcester, Mass., Is The New 'It' Town" (2018)
"Worcester Comeback is for Real" (2018)