Page Menu
UMass Sports Medicine Fellowship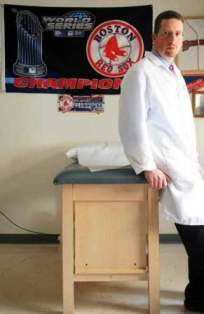 J. Herbert Stevenson, MD
Director, Sports Medicine Fellowship
Welcome! The University of Massachusetts Sports Medicine Fellowship is a twelve-month fellowship sponsored by the University of Massachusetts Department of Family Medicine and Community Health. It is open to graduates of ACGME-accredited residencies in Family Medicine, Internal Medicine, Pediatrics, and Emergency Medicine. There are two positions offered annually. We celebrated our 10 year anniversary as a fellowship in 2013!

The fellowship program emphasizes all aspects of primary care sports medicine including illness and injury related to exercise, physiology, nutrition, pharmacology, sports psychology, and ethical/medical-legal aspects of exercise and sports.
The fellowship distinguishes itself by having one of the largest CAQ faculty along with one of the most extensive and diverse team coverage experiences. The fellows' mass sporting event coverage includes the Bay State Games and the Boston Marathon.
A core component to the fellowship is the extensive clinical experience gained at the UMassMemorial Sports Medicine Center. The Sports Medicine Center is a high volume, multi-disciplinary sports medicine center treating athletes of all ages and abilities from the the recreational to the professional. Research and scholarly work is emphasized throughout, including teaching, required research,writing projects, presentations at national conferences, and formal didactics.

As one can see, the fellowship has a unique depth and diversity of experiences that provides an unparalleled fellowship experience. Please contact us if you have any questions.
Sincerely,
J. Herbert Stevenson, MD
Director, Sports Medicine and Sports Medicine Fellowship Program
University of Massachusetts Department of Family Medicine
Associate Professor, University of Massachusetts Medical School
John.Stevenson@umassmemorial.org



UMASS SPORTS MEDICINE IN THE NEWS.....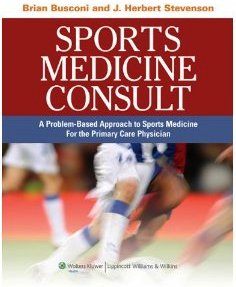 Dr. Stevenson discusses concussions in area schools in this Sept. 2014 article from the Worcester Telegram and Gazette,

Congratulations to Dr. Stevenson and Dr. Busconi on the recent publication of their book, Sports Medicine Consult: A Problem-Based Approach to Sports Medicine for the Primary Care Physician.

FROM THE ARCHIVES: Dr. Stevenson's interview with the Worcester Telegram and Gazette is still a great read!