Page Menu
4th Year Rural Health Electives
Scholars may return to their preceptorship practices or to other rural or small town sites for selectives, electives, and community oriented projects.
"When I tried to think about my future as a physician I thought about where I felt most comfortable in my life. I wanted to serve the small town community where I grew up and live in a town where everyone recognizes each other and there is a strong sense of community. The area of the Berkshires I lived in did not have a physician, hospital, or any kind of health care system for 20 miles in any direction, and now I want to change that. When I finish my residency I plan on moving back to the western end of Massachusetts and integrating myself back into my hometown as a primary care physician."
-Matt, UMMS '08
Kelli's Montana elective, Summer 2015
Read about Kelli Pace's elective with Josh Pacheco, UMMS RHS grad, in Hamilton, Montana

Martha's Vineyard
4-6 weeks, non-summer months
This rotation offers an opportunity to work closely with a family physician in small town rural practice and to learn about the challenges faced by physicians who work in a setting that is geographically distant from tertiary care, and experiences a serious undersupply of primary care. Dukes County is a federally designated Health Professional Shortage Area. The student will be involved in office practice, inpatient and nursing home admissions, as well as rounds and home visits when appropriate. In addition to direct clinical care, the student will have the opportunity to experience the work of a diverse array of community-based programs, (e.g. hospice, elder services, visiting nurses, mental health services) and to attend the monthly meeting of the Dukes County Health Council - an organization that has developed a groundbreaking model of health access (Vineyard Health Care Access Program). Opportunities are available to work with a nurse midwife and integrative health providers. Ample opportunities exist to focus on and develop an area of particular interest with prior arrangement. The hospital provides housing. Some financial assistance may be available to help with ferry costs.
Megan's experience on Martha's Vineyard
Community Psychiatry Elective on Martha's Vineyard (click here to see PowerPoint of Megan's experience)

I wake up in the morning to the clucking of chickens. The sun is rising, peaking up above the trees as I stumble down the stairs and out into the yard. The "ladies" rush to the edge of their fenced enclosure and watch me, closely. I almost fall on the dew covered grass as I step into the wooden shower covered by honeysuckle-esque flowers and green twisting vines, the chickens still observing carefully. They flock to the shelf in their coop, where they can see me standing in the shower. I gaze back hoping they'll look away as I attempt to start the shower. They refuse to avert their eyes and I give up on modesty.

After a quick rinse off, I hobble back up the grass and stairs. I pull on my biking outfit, covered in dirt and grime, after a couple of weeks of use. My business casual wear goes into the backpack that I carry everywhere along with the poncho, water bottle, bike lock, journal, and psychiatry text books. I hit the road.

Thirty-five minutes later, past a bakery, five lamas, one farm, and some ups and downs and arounds on a dirt road short-cut riding my road bike, I arrive at Island Counseling Center. I see a client pulling into the parking lot in his SUV. "Hey Doc," he waves and smiles widely. I do the same. I think the secretary is used to my arrival: hot from the 80 degree weather of July, covered in grease and dust from the road. She smiles warmly as I punch in the door code and head to the bathroom to transform into my medical student self. This only requires a new outfit and an ID badge, no white coat necessary, thank goodness. I like when my identity is preserved.

Some days I'm with the psychiatrist, others with social workers or mental health counselors. Often there is an evening group that I attend with individuals dealing with substance abuse or alcohol addiction. Yesterday, I did a home visit and play therapy at a local park. This evening I'm hoping to take part in a therapeutic drumming circle for adolescent boys. During a rare pause in the day, I wander into an office and inquire about good reading materials. Within a couple of days, I have a stack of interesting books on subjects not taught in medical school like adventure therapy, attachment theory, and cognitive behavioral therapy for pediatric trauma. My phone rings and a lovely counselor down the hall offers to take me to the Wampanoag reservation to visit an elder. I nod, hopeful to improve my understanding of mental health issues facing the tribe members here on the island. I check-in with the psychiatrist and discover that he will be doing an intake with a new pediatric patient and her family later in the afternoon. He encourages me to join the discussion when I return, welcoming me to ask questions during the interview. The director of the center walks up to me holding an article from the recent "Psychiatry Today" about the challenges facing practitioners in the field, curious to see what I think. This is a sampling of Island Counseling.

Four weeks of this incredible learning! Each day completely unique and different from the next, a new opportunity. I acquired knowledge and skills not taught in the pre-clinical years of medical school or in my third year psychiatry rotation. The discussions about systems of care and how they connect suddenly made so much more sense to me. I realize how much I appreciate the interchange among different health care professionals with different training, combining perspectives and knowledge sets to provide optimal care. Martha's Vineyard is also a very special community with mental healthcare providers that are truly dedicated to the well-being of their clients. After a few days, the compassion which permeates the center filled my being. I started to get to know patients and recognize family names. I wanted so much to be a part of this large team even though my rotation only lasted one month. From play therapy on the floor with legos to the psychiatric medication visits to the philosophic discussions on how to approach therapy and intentionality, I loved every moment.

As I walk towards the ferry heading home at the end of the rotation, my mind thinks through many things. Being a student doctor interested in a future leadership position at a community mental health center, this was a big step in my personal and professional development and education. This is what I want to do with my life. This is the model that deeply resonates with me and is actually changing lives. I hope someday to return to Martha's Vineyard for longer than one month with my medical degree in my back pocket, a residency completed, and my Schwinn road bike with a light for night riding.
-Megan, UMMS '13
Nicole's experience on Martha's Vineyard
"During this rotation, I spent one week working with a midwife and three weeks with a family medicine doctor. While with the midwife, I mainly shadowed prenatal visits and went to a few in-hospital deliveries. I also had the opportunity to spend time with the affiliated OB/GYN and watch cesarian sections. During my time in the family medicine office, I would often act as the primary caretaker, present the case and my plan, and return with the attending only briefly to finish up the visit. The variety of patients was typical to a family practice with all ages, including infants and children, and many Portuguese speaking families. There was another attending doctor working in the office but she was on vacation during my time there. There were many opportunities to follow patients outside of their visits to other tests (stress tests, etc), to specialists, and to the ED. I also spent a few days in the ED when my attending had days off. Overall, the experience was quite varied and really allowed me to see a variety of care modalities in a rural hospital. Housing was provided and it was safe and clean. I would strongly recommend this rotation to others who may be interested in a career in Family Medicine. I would especially recommend this rotation in warmer months as the island has a lot of outdoor activities to offer."
-Nicole, UMMS '08
Nantucket
4-6 weeks, non-summer months
This rotation offers an opportunity to work closely with a family physician in small town rural practice, including obstetrics. The student learns about the challenges faced by physicians working in a setting with an undersupply of primary care and that is geographically distant from tertiary care. The student is involved in office practice, inpatient and nursing home admissions and rounds, as well as home visits when appropriate. In addition to direct clinical care, the student has the opportunity to experience the work of a diverse array of community-based programs (e.g. hospice, elder services, visiting nurses, mental health services). The hospital may assist with room and board (especially October to May). Some financial assistance may be available to help with ferry costs.
Jenn's experience on Nantucket
I worked with two family practitioners in their busy practice which is located in the first floor of the Nantucket Cottage Hospital. We saw many children, well and ill, pregnant women, middle aged and older adults. In the mornings, if we had any obstetric patients or other inpatients, we would see them first. The hospital also will do inpatient hospice and inpatient rehab as needed. The doctors, Dr. Greg Hinson and Dr Mimi Koehm, were both fabulous to work with and very different in their personal approach to patients and medicine. This made for good variety and learning. Both were inclusive of me as a student. Dr Koehm had an ease in getting me to be hands on with birth, stitchery etc. This was a fabulous opportunity to work in a practice that does full spectrum family medicine. There was also some peppered excitement with ED cases and triaging their needs to be flown off island to MGH.
The hospitality of staff, the hospital and the island was delightful. I was included in office events and invited to dine. The hospital staff knew my name quickly and were always there with a smile wanting to know how I was doing on their island. The accommodations were more than adequate. So nice to walk across the parking lot to work in the morning. The apartment had everything I needed! (Well, except a cutting board and once I asked, two of them appeared on my counter.) Definitely bring your car though. The island is bigger than it appears and this time of year is cold and windy making a bike ride okay some of the time. Having a car enabled me to spend more time on the beach and walking in other interesting places. You can walk to town from the hospital, about 15 minutes or so. But there is so much to see that having some transportation is a big help.
When I left, staff and one of the physicians implored me to come back to do another month as a resident. It was hard to say goodbye!
Jenn, UMMS '11
Amy's experience on Nantucket
At Nantucket Cottage Hospital, you work with Dr. Hinson and his new partner in their office during the day and go in at night for deliveries. They both practice the full spectrum of family medicine and give family medicine residents the opportunity to see how our specialty is practiced without the immediate availability of specialists, such as being present in the OR, taking care of the newborn after c-section, first assisting in c-sections, or being the OB consult in the ER, and ER backup for the midlevel providers. In the office, both doctors do minor surgical procedures. They also see a much higher percentage of pediatrics because there are no pediatricians practicing on the island. Dr. Hinson's partner, Dr. Koehm, is fellowship trained in obstetrics so performs c-sections, colposcopies and IUD placements.
Although a small island, there is a rather diverse population with large Jamaican, Russian, and El Salvadorian communities.
The housing is a very nice two floor condominium, located next to the hospital. You get two meal cards per day and there are linens at the house to use. The hospital advises that you not bring your car over. I used my bike to get to the outer regions of the island, but the walk to town from the hospital is not even a mile, so the majority of the time you can get around on foot.
Overall, this was a great experience. My only regret was that I didn't get to fly in the helicopter during an OB/pedi transport! I would highly recommend an elective rotation at Nantucket Cottage Hospital to any fourth year student or family medicine resident. Nantucket Island is a beautiful place to visit. The rotation is only available during the off season when the island is quiet with mostly local people who live and work on the island. There is still much to do however, by way of hiking, biking, spending time at the beach. Most of the stores are closed until the summer season starts, but there are wonderful restaurants and coffee shops and pubs open all year long to enjoy. What makes Nantucket particularly special is that although it is only an hour boat ride or 12 minute plane flight from Cape Cod, it gives students and residents an opportunity to practice rural medicine close to home. This is especially true when there is bad weather, particularly fog, and no helicopter can fly over to transport critically ill patients to Cape Cod Hospital or Mass General.
-Amy, PGY2
Dan's experience on Nantucket
The rural family health elective on Nantucket Island is a unique opportunity to take part in the world of health care in a truly isolated setting. Thirty miles off the coast of Cape Cod, patients are seen by the physicians of Nantucket Cottage Hospital. Here the doctors are always aware that their decisions about patients' health can end up getting them a helicopter ride to more advanced care. As a rural health elective participant, you are working in the offices of local physicians with their patients. You also have the opportunity to see patients and work in the ER, med-surg floor, single OR, OB rooms, and even see patients on home visits. The sense of community is also amazing since there are only so many residents of the island year round.
The hospital itself is a mere few minutes' walk from the fun traditional whaling town center. It is also only a short distance from the main supermarket so having a car is not required during the rotation. A bicycle is easier to take over on the ferry. With it you can get to all parts of the island during time away from the hospital. The staff, from the CEO to the café workers, are friendly and excited to have visitors participating in learning at the hospital. Overall, the rural family health elective offers the fun opportunity to see a truly outpost "island" style of medicine in Massachusetts in such an interesting community. The book "Island Practice" written about one of the local physicians, Dr. Lepore, sheds some light into practicing medicine here for those who are interested.
-Dan, UMMS '13
Max's experience in North Adams, MA
I spent the last 4 weeks working alongside internal medicine physicians at Williamstown Medical Associates in North Adams, MA. I highly recommend this rotation to any fourth year rural health scholar or any medical student interested in primary care internal medicine or family medicine. The teaching was excellent and incredibly personalized. Additionally, you will gain insight into the intricacies of managing a rural, primary care practice. The week is divided into 9 patient care sessions in which you work with 4 primary care internal medicine doctors, 1 outpatient hematologist/oncologist, and 1 outpatient pulmonologist. You will see both urgent care and scheduled visits. The patient panel is diverse socio-economically and includes a semi-urban population from North Adams, MA as well as rural residents from surrounding hill towns in MA and VT. I also had the opportunity to shadow great physical therapists for 1 afternoon in Williamstown, MA. Housing is provided very generously by Williams College and is a spacious 3 bedroom, 2 bathroom apartment with internet/ TV/ full kitchen across from the Clark Museum. Your apartment-mates will likely be studying sustainable development/ economics for their Master's Degree. Northern Berkshire County is stunning and I enjoyed spending weekends hiking up Mt. Greylock, running the Taconic Trail, and checking out MassMoCa.
-Max, UMMS '13
New England Rotations

- Sara, MSIV
Other Electives
A wide range of other electives are available for students interested in exploring family medicine in rural and small town communities. Read below for a sample of fourth year students' experiences in Alaska and New Mexico. These students worked with family medicine physicians and other health care team members to get care to people who face significant access issues.
Dillingham, Alaska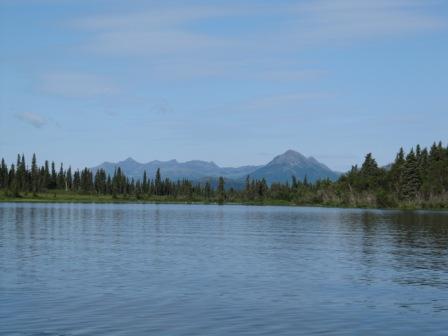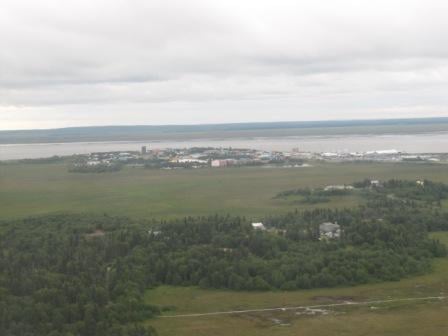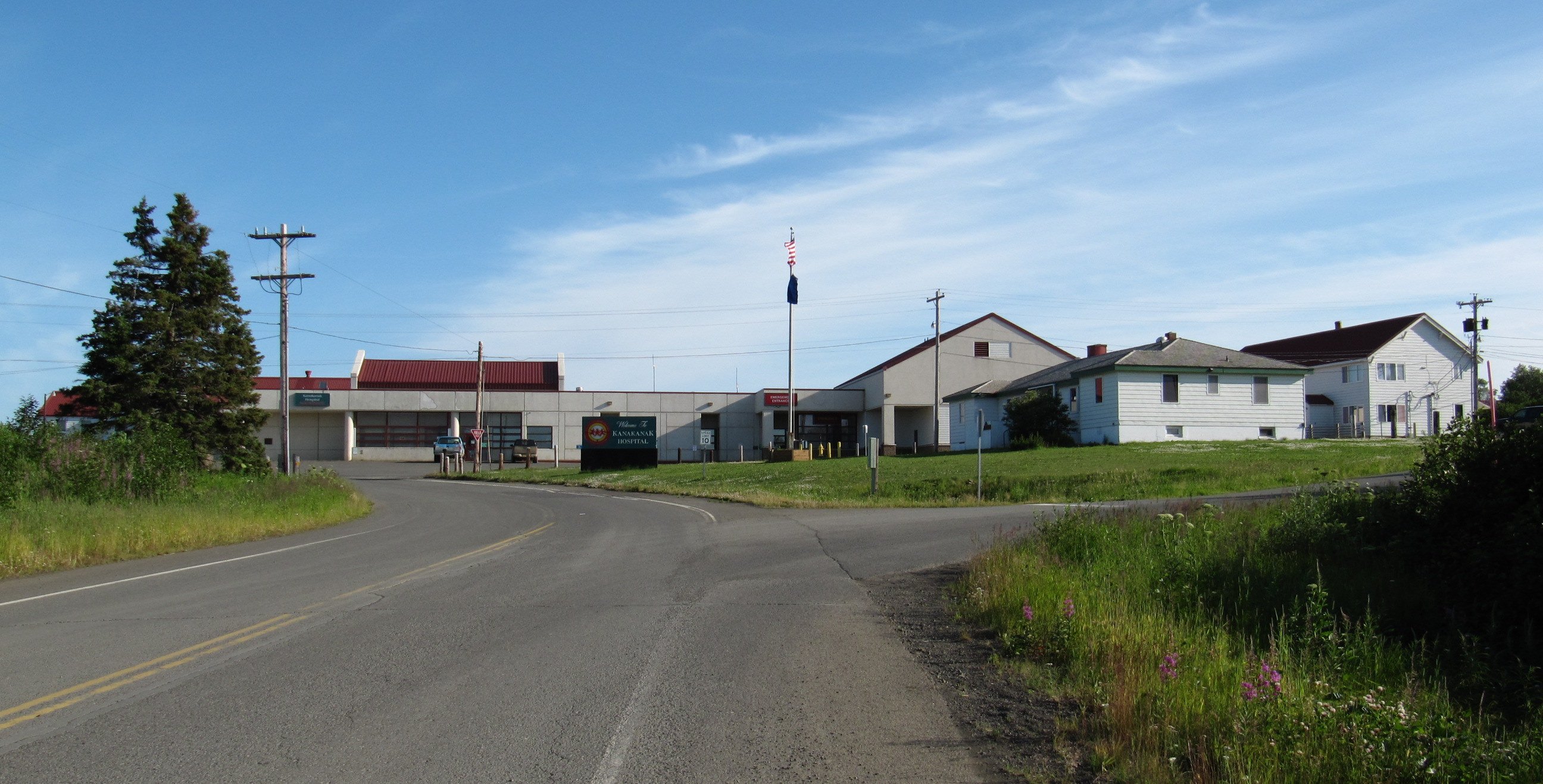 This was a wonderful, truly rural rotation. Dillingham is a town of about 2500 people in southwestern Alaska. You must fly in and out because there are no roads that lead in or out of town. All of the medical care is provided by family physicians and one pediatrician at the Kanakanak Hospital. They also provide medical care to the people in the surrounding villages, which have populations of about 100-1500 people and are largely unconnected by road. Transportation is by plane or boat. That remoteness affects nearly every aspect of medical care. Some medical care is provided by phone to the villages. The physicians must decide when it is possible to care for a patient by phone and when it is necessary to fly the patient to Dillingham. They also must determine when they have done all that they can and it is necessary to fly a patient to Anchorage, where all of the specialists are. They did not have a CT scanner at the hospital so patients would have to be flown to Anchorage for a CT. These limitations meant that the physicians had to rely on their own physical diagnosis skills and plain films. They also had to be confident in their decisions because back-up was far away. There are many lessons to be learned in an environment like this. It is also a gorgeous location, a playground for anyone who loves the outdoors. So, if you have a real love of rural areas and an interest in rural medicine, this is a marvelous place to go. If you require any of the amenities of a city, this is not the place for you.
-Kathy, UMMS '09
New Mexico, Zuni Indian Health Services
I highly recommend this elective for fourth year medical students, especially for those interested in family medicine, and those interested in working in a rural underserved area. The month-long rotation consists of full-scope family medicine in rural Zuni, New Mexico, working with outstanding, knowledgeable, and compassionate family medicine doctors to care for the Zuni Indians at Zuni Comprehensive Community Health Center.

On the rotation, you will learn about Zuni culture, one of the most well-preserved Native American cultures in the U.S. You will have a broad range of experiences, including ob/gyn, inpatient and outpatient family medicine, urgent and emergent care, and a variety of specialty clinics run by family medicine doctors. You will learn about practicing medicine in a rural area. You will have time to explore the surrounding areas as well. Housing is provided very close to the clinic.

The contact person to set up the rotation is Dr. John Miller, and he can be reached at (505) 782-7354.

-Hannah, UMMS '10
Others:
Other resources
Rural Providers in the News