Page Menu
Residential Life
Location
Worcester is the largest city in Central Massachusetts and the second largest city in New England. Due to its centralized position between Boston and Springfield, Worcester is known as the "Heart of the Commonwealth". The city is home to seven colleges and universities (the College of the Holy Cross, Worcester Polytechnic Institute, Clark University, Assumption College, MCPHS University, Quinsigamond Community College and Worcester State University). Residents at UMMS live in many corners of the Worcester area, the Worcester suburbs (Shrewsbury, Westborough, etc.), MetroWest, as well as commute from Boston. Worcester is also home to a thriving biotech industry.
NPR Report on Worcester the New 'It' Town
Read what the New York Times has to say about Worcester
In Your Free Time
UMass Chan residents have many interests outside of radiology. Here is a list of some of the fun and exciting activities that our residents do during their free time: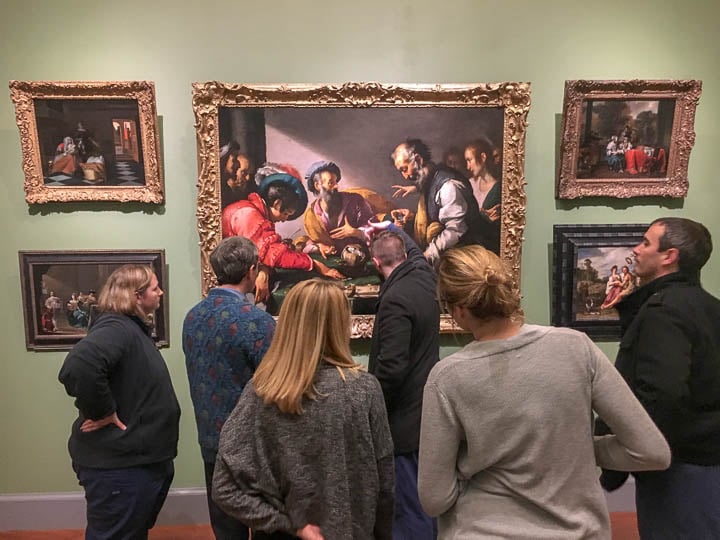 Boating, rowing, and kayaking on Lake Quinsigamond and the Blackstone River
Hiking in the nearby Berkshires, and the Midstate Trail
Enjoying a variety of concerts, dance, and theater events at Mechanics Hall, the DCU Center, Tuckerman Hall, and the Hanover Theater for the Performing Arts
Worcester Art Museum, the second largest art museum in New England;
Skiing/snowboarding at nearby Wachusett Mountain as well as Vermont and New Hampshire ski areas
Worcester Railers Hockey games or Worcester Bravehearts Baseball games
Eating at various exceptional Worcester restaurants
Enjoying time outdoors at the New England Botanical Gardens at Tower Hill
Fun Away From Work
There are many social events that are organized by the department. These events include: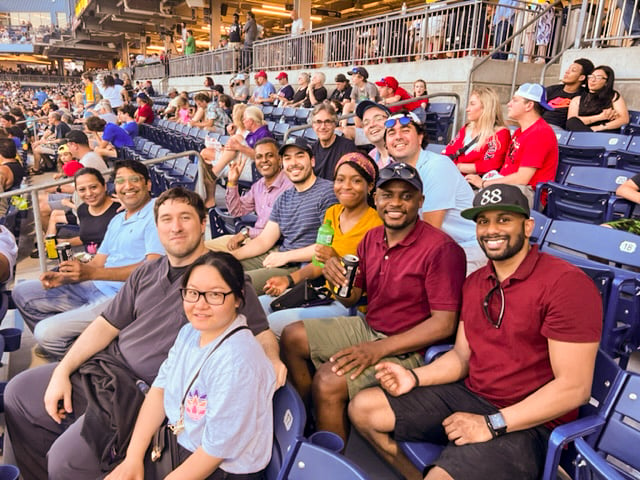 Worcester Red Sox Resident/Fellow Welcome Game
Every July, we celebrate the incoming of the new residents and fellows with a trip to a AAA Red Sox game hosted by the chairman of the department. The minor league team moved to Worcester in 2021 and become the Worcester Red Sox aka WooSox.
Journal Club
Once a month, a journal club is held at a local restaurant, of the residents choice, and lead by a resident selected attending.
Wachusett Mountain Ski Trip
The newest tradition is a residents and faculty day trip to Wachuset Mountain for a day filled with fun and skiing.
Holiday Party
Our radiology resident holiday party is a highlight of the year. It is hosted by the program director at a local restaurant of the residents' choice.
Graduation Dinner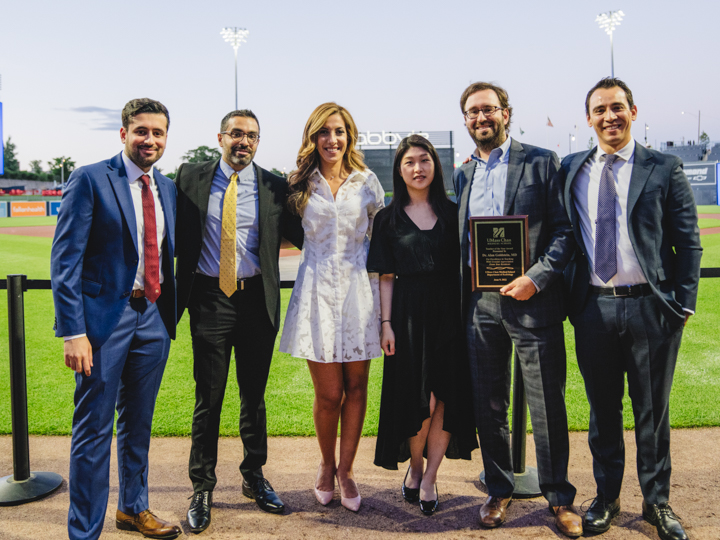 Our annual graduation dinner is preceded by the annual Edward H. Smith, MD lecture presented by an invited guest. This lecture is followed by a reception for the graduating residents/fellows and their families.