Ben Auer - IOP Outstanding Reviewer Award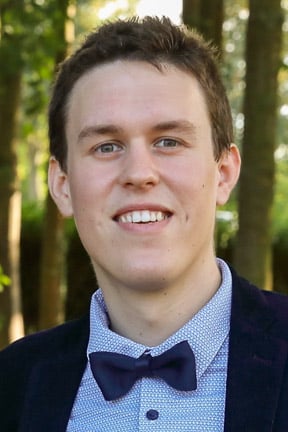 Benjamin Auer, PhD an Instructor in Michael King's Lab recently received congratulations, and was honored with the IOP Publishing 'Outstanding Reviewer' Award for his reviews in Physics in Medicine and Biology.
The notification stated:
We are delighted to announce that you have been selected as an Outstanding Reviewer for Physics in Medicine and Biology for 2020, in recognition of the high quality and timeliness of your reviews during the year. Without your input and expertise, it would be impossible to maintain the high standards of the journal, and we would like to thank you very much for your contribution.
Dr. Auer's name has been posted with other award winners on the IOP website https://publishingsupport.iopscience.iop.org/questions/physics-in-medicine-and-biology-2020-reviewer-awards/
Dr. Auer stated "I'm very honored to be recognized as an outstanding reviewer for PMB in 2020." Congratulations Ben!