On Sunday, June 5, UMass Chan Medical School will celebrate the accomplishments of the Class of 2022 at its 49th Commencement and award honorary degrees to Cori Bargmann, PhD, head of science at the Chan Zuckerberg Initiative (CZI), head of the Lulu and Anthony Wang Laboratory of Neural Circuits and Behavior, and the Torsten N. Wiesel Professor at Rockefeller University; Paula A. Johnson, MD, MPH, president of Wellesley College and a preeminent cardiologist, scientist and educator; and James O'Connell, MD, MTheol, president of the Boston Health Care for the Homeless Program, where his commitment to caring for homeless individuals has earned him a reputation as the city's "street doctor."
Dr. Bargmann will deliver the Commencement address. The event will take place on the UMass Chan Medical School campus, with more than 300 students from the T. H. Chan School of Medicine, the Tan Chingfen Graduate School of Nursing and the Morningside Graduate School of Biomedical Sciences expected to receive degrees.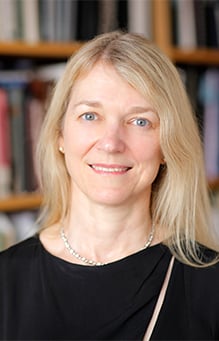 As a member of the National Academy of Sciences, the National Academy of Medicine, the American Academy of Arts and Sciences, and a former investigator of the Howard Hughes Medical Institute, Cori Bargmann, PhD, is an internationally known neurobiologist, geneticist and scientific thought-leader. Her research at The Rockefeller University and previously at the University of California San Francisco and the Massachusetts Institute of Technology, conducted primarily in C. elegans, has produced groundbreaking insights into how genes and neural pathways influence behaviors—discoveries that have implications for understanding systems as complex as the human brain. During President Obama's administration, Dr. Bargmann helped establish goals and strategies for the Brain Research through Advancing Innovative Neurotechnologies (BRAIN) initiative, which continues to investigate brain disorders such as Alzheimer's and Parkinson's diseases, depression, and traumatic brain injury. Additionally, as head of science at CZI since 2016, Bargmann leads an ambitious initiative to help accelerate basic science research and to support the science and technology that will make it possible to cure, prevent or manage all diseases by the end of the century. Bargmann's numerous accolades and recognitions include the 2012 Kavli Prize in Neuroscience and a 2013 Breakthrough Prize in Life Sciences; additionally, R&D Magazine named Bargmann its "2017 Scientist of the Year." Bargmann earned her BS in biochemistry at the University of Georgia and her PhD in cell biology at MIT and the Whitehead Institute.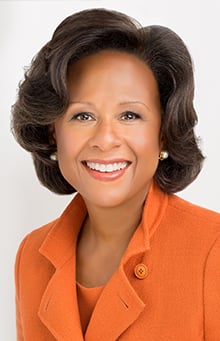 Paula A. Johnson, MD, MPH, is a cardiologist, scientist and educator who in 2016 became the first African American to serve as president of Wellesley College. Throughout her career, Dr. Johnson has improved health outcomes for women. She was a pioneer in developing the evidence and advocating for consideration of biological differences between men and women in health, disease and medical treatments. Her work has revealed how gender biases have hampered medical research and, at times, limited women's ability to participate in scientific research. In 2018, she co-chaired the National Academies of Science, Engineering and Medicine's landmark report Sexual Harassment of Women: Climate, Culture and Consequences in Academic Sciences, Engineering and Medicine. Prior to joining Wellesley College, Johnson was the Grayce A. Young Professor of Medicine in Women's Health at Harvard Medical School, professor of epidemiology at the Harvard T.H. Chan School of Public Health and led the Connors Center for Women's Health and Gender Biology and the Division of Women's Health at Brigham and Women's Hospital. Throughout the COVID-19 pandemic, Johnson has served on Governor Baker's Higher Education Working Group and chairs the Massachusetts Higher Education Testing Group. A member of the National Academy of Medicine and the American Academy of Arts and Sciences, Johnson holds AB, MD and MPH degrees from Harvard University.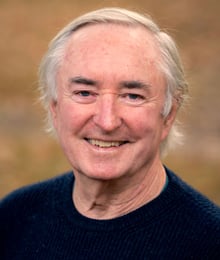 James O'Connell, MD, MTheol, is the president of the Boston Health Care for the Homeless Program (BHCHP). His work as a "street doctor," serving some of Boston's poorest and most medically frail residents, began in 1985 when he founded BHCHP with a staff of eight. Since then, the program has grown to more than 500 employees and includes two hospital-based clinics; more than 30 shelter-based clinics; a 124-bed medical respite program; and street outreach across the City of Boston. Under his leadership, BHCHP cares for more than 11,000 individuals and families each year, providing high-quality integrated medical, dental, behavioral and mental health care and case management services. Grounded in his commitment to serving the medical and social needs of some of the city's most vulnerable individuals, Dr. O'Connell is recognized nationally as one of the foremost leaders and advocates for homeless people to have greater access to health care. He was instrumental in designing and implementing the nation's first computerized medical record for a homeless program; serves as editor of the seminal document The Health Care of Homeless Persons: A Manual of Communicable Diseases and Common Problems in Shelters and on the Streets; and authored the book Stories from the Shadows: Reflections of a Street Doctor. The recipient of the 2012 Albert Schweitzer Humanitarian Award, O'Connell holds degrees from the University of Notre Dame, Cambridge University and Harvard Medical School, where he is also assistant professor of medicine.
Commencement 2022 will take place on Sunday, June 5, on the campus green in front of the Lazare Research Building. Guest seating will begin at 11 a.m. with the processional starting at 11:45 a.m. The ceremony will begin promptly at noon and will be available to watch live at www.Facebook.com/umasschan.