The UMass Chan Cares charitable giving campaign has officially wrapped up with donations totaling more than $210,000. Contributions from hundreds of UMass Chan Medical School students, faculty and employees from across the institution will support causes they care about through 284 independent not-for-profit organizations.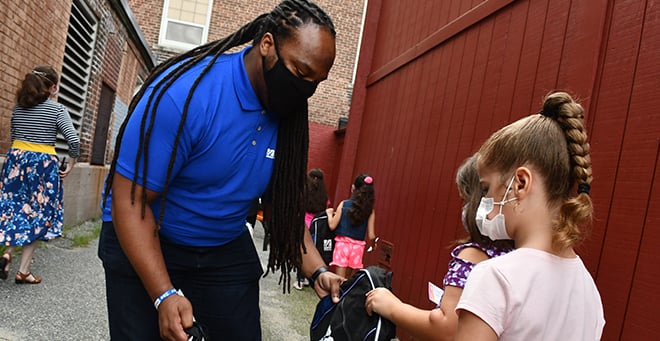 "Once again the generosity of members of the UMass Chan community has proven overwhelming," said John Erwin, vice chancellor for community and government relations. "The resources provided by the UMass Chan Cares campaign will make a tremendous difference for so many in our community."
The North Quadrant Support Services initiative for Worcester Public School students was again the top choice of donors. Others supported the UMass Foundation funds for research, diversity and inclusion, student financial aid, and veterans' health research and education; the Worcester County Food Bank; and the United Way of Central Massachusetts.
Related stories on UMassMed News:
Addressing racism in medicine is 'everyone's job and not a few'
Kristin Mattocks details improvements in delivery of health care for veterans
Worcester elementary students greeted with supply-filled backpacks from UMass Medical School