Zaida Ramirez-Ortiz awarded Lupus Innovation Award for cell research in lupus
Zaida Ramirez-Ortiz, PhD'11, assistant professor of medicine, received a 2021 Lupus Innovation Award by the Lupus Research Alliance for her work probing an underlying mechanism of lupus.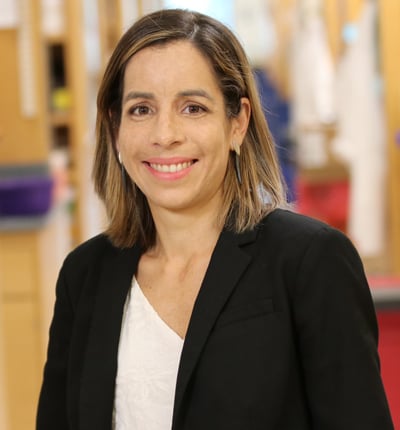 The organization announced this year's recipients on Dec. 14. Dr. Ramirez-Ortiz is one of 11 researchers from around the world to receive the award, which offers up to $150,000 for up to two years, and early-stage investigators are eligible for an additional year of funding upon successful completion of the original grant.
According to the Lupus Research Alliance, the award provides support for highly innovative approaches to major challenges in lupus research with a special emphasis on exploring fundamental mechanisms, novel targets for drug development, novel technologies and interdisciplinary approaches.
Lupus is a chronic, complex autoimmune disease that affects millions of people worldwide. More than 90 percent of people with lupus are women; lupus most often strikes during the childbearing years of 15-45. And African Americans, Latinx, Asians and Native Americans are two to three times at greater risk than Caucasians. In lupus, the immune system, which is designed to protect against infection, creates antibodies that can attack any part of the body including the kidneys, brain, heart, lungs, blood, skin and joints.
Ramirez-Ortiz previously discovered that immune cells that consume dysfunctional, dying or dead cells, called phagocytes, have a receptor molecule SCARF1 on their cell surface that is responsible for detecting and removing the dead cells.
She said her research team developed a mouse model a few years ago that demonstrated that if the receptor wasn't on the immune cells, the mice would develop lupus-like symptoms.
"Our hypothesis was, in humans, defects in SCARF1 could contribute to lupus," Ramirez-Ortiz said. "The grant is following up on our findings that lupus patients have autoantibodies for SCARF1 and exploring more what role they play in the removal of cellular debris."
UMass Chan researchers aim to better understand whether SCARF1 is impaired in lupus patients. Using a novel mouse model, they will examine the cell- and tissue-specific role of SCARF1 in development of lupus. They will also study whether dysregulated SCARF1 expression in human lupus patients is associated with defects in recognizing dysfunctional or dead cells and disease severity.
Ramirez-Ortiz explained that if successful, the results will provide additional insights for new therapies targeting dysfunctional cells for removal and preventing inflammation and will be of significant clinical relevance to other autoimmune and infectious diseases where defects in cell clearance may play a role.
Related story on UMassMed News:
Summer research program exposes students to a new realm of lab experience