Research network for healthy weight in children with autism and intellectual and developmental disabilities receives HRSA grant
The Health Resources and Services Administration/Maternal Child Health Bureau has re-funded UMass Medical School for another five years to support new and ongoing efforts to promote healthy weight among children with autism spectrum disorder (ASD) and intellectual and developmental disabilities (I/DD).
Childhood obesity has been the target of public health research and intervention for the past two decades. But despite this spotlight, limited attention has been paid to the unique risk factors and impacts affecting children with ASD or I/DD. Recent federal health guidance informed by UMass Medical School researchers and their collaborators has started to change this.
The five-year, $1.25 million grant will allow the Healthy Weight Research Network, supported through HRSA's Maternal and Child Health Bureau, to build capacity that will accelerate the pace of research and develop interventions into not only childhood obesity, but also underweight status among children with ASD or I/DD, according to principal investigator Linda Bandini, PhD, RD, professor of pediatrics and director of nutrition for the Eunice Kennedy Shriver Center's Leadership Education in Neurodevelopmental Disorders (LEND) program.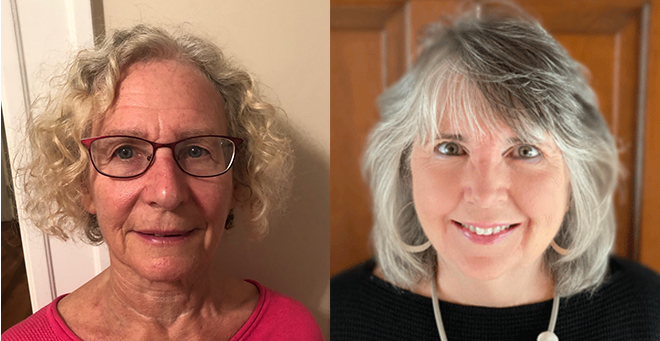 Dr. Bandini co-directs the Healthy Weight Research Network with Carol Curtin, PhD, LICSW, professor of family medicine & community health and psychiatry, and director of the Shriver Center's Leadership Education in Neurodevelopmental Disabilities (LEND) and University Center for Excellence in Developmental Disabilities (UCEDD) programs, and Aviva Must, PhD, professor and chair of the Department of Public Health & Community Medicine at Tufts University School of Medicine, and dean of the public health and professional degree programs at Tufts University School of Medicine.
Children with ASD or I/DD may be at greater risk of overweight or obesity than children in the general population for a variety of reasons, according to the researchers. For example, evidence suggests that children with I/DD and ASD engage in less physical activity, which may be more challenging because of social, behavioral, sensory and/or intellectual impairments they experience. Other factors such as the use of weight-inducing medications, food selectivity and poor sleep may also contribute to their increased risk for obesity.
"Eight years ago, the HWRN grant was awarded to UMass Medical School to develop a research agenda to help identify the problem and work on solutions or promote understanding that could lead to effective interventions," Bandini said. "Over the last eight years we have built solid collaborations with researchers across the country from various disciplines and who have different types of expertise. In the coming five years, we plan to move forward with more collaborative research projects across institutions."
"The Maternal and Child Health Bureau now wants us to shift our focus to developing and testing interventions, building on work we've been doing all along," Dr. Curtin said. "You really have to think through the cognitive, linguistic, motor and social challenges this population faces, and the role of families in implementing interventions. This population needs carefully structured programming."
Training the next generation of researchers to conduct research on obesity prevention and intervention for children with ASD and I/DD is also a key part of the grant.
"The goals of the HWRN are a pretty tall order," said Curtin, "But working on the HWRN is one of the most enjoyable things we get to do in our work."
Related stories on UMassMed News:
Shriver Center awarded five-year renewal of LEND program
UMMS LEND program receives $3 million grant from U.S. Health Resources and Services Administration