Chan Zuckerberg Initiative funds atomic-level imaging research in Grigorieff lab at UMMS
Nikolaus Grigorieff, PhD, and Bronwyn Lucas, PhD, have received a $1.3 million grant from the Chan Zuckerberg Initiative (CZI) to develop new computational and data collection tools for locating specific molecules with near-atomic accuracy within cells using cryo-EM imaging technology. The 30-month grant is part of CZI's Frontiers of Imaging initiative, which supports the development of disruptive imaging technologies that connect biological scales across organs, cells and proteins.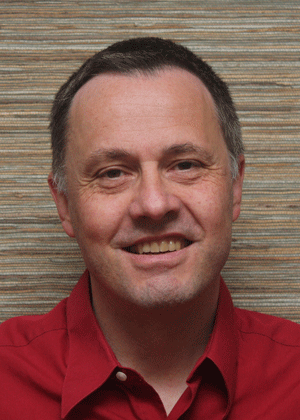 "As structural biologists we want to look at the molecules and atoms that make up cells and explain how they work by putting them in their correct places," said Dr. Grigorieff, Howard Hughes Medical Institute investigator and professor of RNA therapeutics. "We know what a lot of those structures look like. The next step for the field is to take this information and use it to precisely place those molecules in cells. We want to know where they are, how they interact with each other and h ow much there is of each type."
The CZI grant will help Drs. Grigorieff and Lucas, a postdoctoral fellow in the lab, to directly visualize biological processes at the necessary resolution and context to obtain a mechanistic understanding of health and disease. Joining them in the project as co-investigator is former Grigorieff lab member Timothy Grant, PhD, an investigator at the Morgridge Institute for Research and assistant professor of biochemistry at the University of Wisconsin at Madison.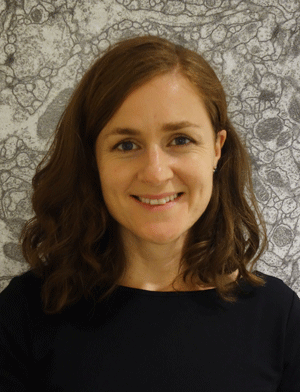 Thanks to the development and maturation of technologies such as X-ray crystallography, super-resolution light microscopy, and, more recently, cryogenic electron microscopy (cryo-EM), which uses electrons instead of photons to capture images of samples supercooled to liquid nitrogen temperature, the past 60 years have seen scientists accumulate vast libraries of atomic structures within the cell. Grigorieff and colleagues are exploring new techniques for locating target molecules within cells using computational tools and cryo-EM imaging.
"It's a little like playing 'Where's Waldo,'" explained Grigorieff. "We know what the molecules we want to find look like, their shape and atomic structure. It's like Waldo, who is skinny and wearing a hat and red striped shirt. Like Waldo, these molecules are embedded in a huge sea of other molecules within the cell, making them really hard to find."
"The only way to locate 'our Waldo' in this sea is to do so computationally," said Grigorieff. "Using the structure of the molecule we want to find as a template, we can build computational tools that allow us to find likely matches for those structures with the desired statistical certainty.
"We can then use these tools to answer important biological questions about health and disease," said Grigorieff.
The project is one of 14 selected grantees from the Visual Proteomics Request for Applications to receive $28 million from the CZI. Funded projects include improvements to imaging hardware, software development, correlative light and electron microscopy, and imaging probes. View the full list of grantees.
"Obtaining high-resolution views of proteins in their cellular environment is a key step to gaining a better understanding of how cells function in normal and diseased states and to creating more effective therapies," said CZI Head of Science Cori Bargmann. "We're excited for these talented scientists to develop new imaging technologies to advance visual proteomics."
The Chan Zuckerberg Initiative was founded in 2015 to help solve some of society's toughest challenges —from eradicating disease and improving education, to addressing the needs of local communities.
Related story on UMassMed News:
Caterina Strambio De Castillia named Imaging Scientist by Chan Zuckerberg Initiative