Jillian Richmond receives diversity award to mentor med student on lymphoma research
Assistant professor of dermatology connects with SUNY student on Twitter through pandemic and civil unrest
A conversation that started on Twitter between a UMass Medical School researcher and a State University of New York medical student has led to a year-long mentorship, published research and an award from the Dermatology Foundation.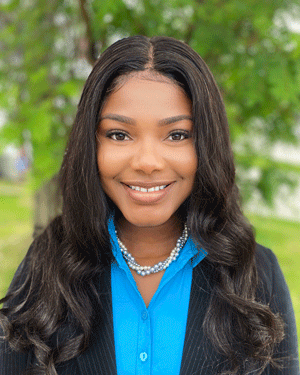 SUNY Downstate Health Sciences University student Jadesola "Jadé" Temitope Olayinka's research year plans stalled because of the COVID-19 pandemic. Then the social justice movement began, and Olayinka met Jillian M. Richmond, PhD, assistant professor of dermatology, on Twitter.
"When George Floyd was murdered, many researchers recognized the trauma that minoritized communities were experiencing. They tweeted their support and their solidarity for medical students who are underrepresented in medicine. A few said, 'If anyone who's underrepresented in medicine needs mentorship or research opportunities, please reach out to me—I'm here to help.' Dr. Richmond was one of the people who tweeted that," Olayinka recalled.
"I wanted the opportunity to help," Dr. Richmond said.
A Zoom call followed and, with the ability to work with the lab remotely, the rest was history.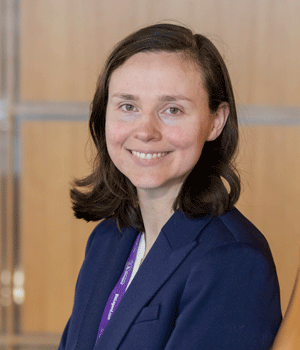 "I have just been so impressed by Jadé. She is so smart, so hard-working. Her aptitude for everything is just amazing and she's already winning awards," Richmond said, noting that In September, the nonprofit ScrubCaps for a Cause named Olayinka one of its three Fauci Scholars.
Richmond received a Diversity Research Supplement Award to support a comparative immunology study of lymphoma in dogs and human cutaneous T cell lymphoma (CTCL), a study she and Olayinka worked on with colleagues from the Cummings School of Veterinary Medicine at Tufts University. Olayinka will be giving an oral presentation on this topic at the Society for Investigative Dermatology's virtual meeting next month.
"Comparative immunology involves taking different organisms or different species, comparing their immune responses, and seeing what things are the same because the likelihood that those are driving the condition is much higher," Richmond said. "So, if something is present in both dogs and in humans, then it's likely a strong driver of lymphoma."
CTCL disproportionately affects people of color, and Olayinka's work may ultimately help pave the way for discovery of new treatments for all cutaneous lymphoma patients. She is committed to improving health disparities in minoritized communities.
Olayinka has a Bachelor of Science in natural sciences from the University of Calgary in Canada, where she grew up. Witnessing chemotherapy-induced alopecia fostered her interest in hair loss disorders and dermatology. Olayinka and Richmond wrote a graphical review of alopecia areata immunopathogenesis for Current Research in Immunology. Olayinka, who enjoys graphic design, drew the digital artwork.
"This mentoring relationship has been probably the best thing that happened to me during this research year," Olayinka said. "A lot of times mentors come to you with a project idea that they already have and they just need your help on it. It was so cool to sit down with somebody who wanted to hear what I wanted to do."
Richmond has a Bachelor of Science in molecular and cellular biology from Johns Hopkins University. She has a Doctor of Philosophy from Boston University School of Medicine. Prior to becoming an assistant professor in 2019, she was a postdoctoral fellow at Massachusetts General Hospital. At UMMS, she was a postdoctoral fellow and instructor before obtaining her current title. Her lab includes high school students all the way up to postdocs.
"I really enjoy teaching people. That's one of the reasons I wanted to stay in academia. And I love doing research, too, because there's the potential to have a positive impact on millions of people," Richmond said.
High school interns in the Richmond Lab will be assisting Olayinka with her comparative immunology project this summer. For the studies of epitheliotropic lymphoma in dogs, Richmond collaborated with Nicholas Robinson, DVM, PhD; Cesar Piedra-Mora, DVM; and Ramón M. Almela, PhD, DVM, DECVD, DEBVS. The canine samples used in these studies were left over from biopsies taken for diagnostic purposes.