Anne C. Larkin, MD, has been promoted to vice provost for educational affairs at UMass Medical School, according to an announcement by Terence R. Flotte, MD, the Celia and Isaac Haidak Professor, executive deputy chancellor, provost and dean of the School of Medicine. This newly created position includes responsibility for creating an inclusive process to implement the educational goals of the IMPACT 2025 Strategic Plan as well as oversight of crucial educational resources that support the educational mission of the three schools: the School of Medicine, Graduate School of Nursing and Graduate School of Biomedical Sciences. Dr. Larkin's new position takes effect Jan. 1, 2021.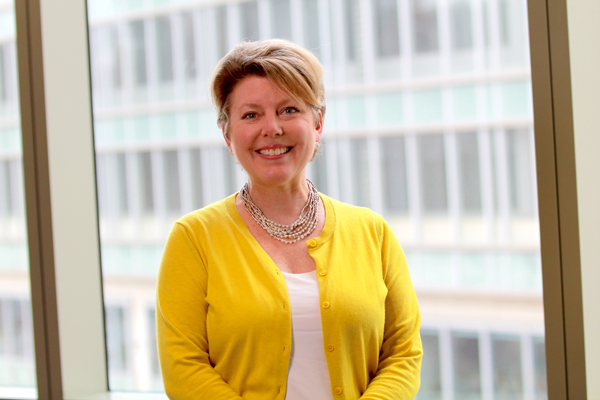 Larkin will continue to lead critical accreditation processes including those leading Liaison Committee for Medical Education (LCME) and the New England Commission of Higher Education. Her new role will include oversight of the Lamar Soutter Library, the interprofessional Center for Experiential Learning and Simulation, the integrated Teaching and Learning Center, the Institutional Research Evaluation and Assessment group, the Center for Academic Achievement, and clinical teaching sites. She will chair the Liaison Committee on Interprofessional Curriculum and continue to serve as senior associate dean for the School of Medicine.
For the past three years, Larkin has served as senior associate dean for educational affairs. She is also vice chair and associate professor of surgery, specializing in breast and endocrine surgery.
"We are fortunate to now have Dr. Larkin's experience and leadership benefit students and faculty in all three of our schools," Dean Flotte said." I hope that you will join me in congratulating her on this new role."
Related stories on UMassMed News:
LISTEN: From music to medicine, Anne Larkin shares journey to UMMS
Anne Larkin named senior associate dean for education affairs