UMMS expert supports warnings for tanning beds
USA Today quotes Mary Maloney on FDA plan to label devices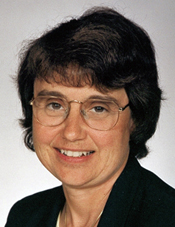 COURTESY OF UNIVERSITY OF VERMONT
Mary Maloney, MD
Tanning beds could soon be labeled with skin cancer warnings, according to a report in USA Today that quotes Professor Mary Maloney, MD, on the new proposal from the Food and Drug Administration.
Dr. Maloney, professor of medicine and director of dermatologic surgery and spokeswoman for the American Academy of Dermatology, said she supports the FDA plan to change the way sunlamps used in tanning beds are regulated. The labels would warn of the risk of skin cancer and note that the devices shouldn't be used by people under 18.
"We couldn't be happier," Maloney told USA Today. "We are proud and pleased."
She said the FDA should ban anyone under age 18 from using tanning beds.
Read the full story at:
http://www.usatoday.com/story/news/nation/2013/05/06/fda-regulations-tanning-beds/2138999/